10 Most Successful Celebrity Liquor Brands, Ranked
One thing we must understand about celebrities is that they make a lot of money. And the thing about making a lot of money is that sometimes you don't know what to spend it on. You can look online and find countless stories of how people were given $1 million to spend in a day and they were not able to do it. Not only that, but some celebrities get bored doing the same thing over and over again, so they decide to diversify.
RELATED: The 10 Most Expensive Scotch Whiskey, Ranked
That is why many celebrities have business empires, and one of the business ventures that are very common among celebrities is alcohol. That being said, here are 10 of the most successful celebrity liquor brands.
Click the button below to start this article in quick view
10 Drake's Virginia Black Whiskey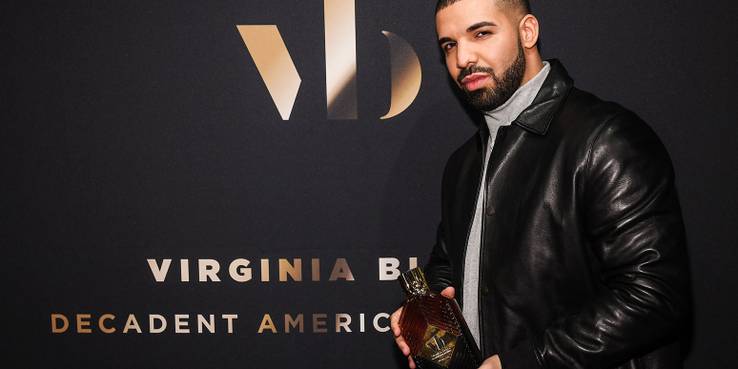 It is hard to find a celebrity that is more in the news these days than Drake. Well, at least if you're a basketball fan. The guy is on television almost every day, and even pundits are talking about him and how he may affect the outcome of the NBA Finals. Well, while he is not attempting to take down Spike Lee and Jack Nicholson to become the number one fan in the NBA, Drake has several business ventures to go along with his music.
His Virginia Black Whiskey, made in collaboration with Brent Hocking and Proximo Spirits, is an example of a very successful one. A bottle of it goes for more than $45, and the whiskey gives out a 70s feel that fans quite enjoy.
9 Matthew Mcconaughey's Wild Turkey Longbranch Whisky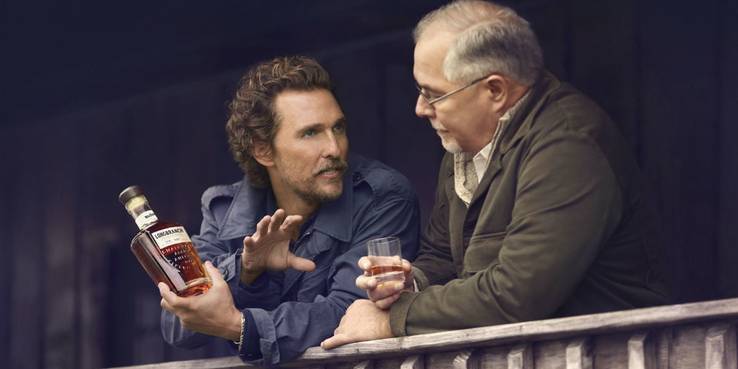 Known for his work in movies like the Dallas Buyers Club, The Wolf of Wall Street, True Detective, and Interstellar, it would be no overstatement to say that Matthew McConaughey is one of the most famous actors of his generation. With a net worth of around $95 million, he certainly had to diversify and expand his business empire. One way he did that was by creating his own liquor, the Wild Turkey Longbranch.
The Longbranch—owned by Campari, which is worth $2.19 billion as of 2017—has a suggested retail price of $39.99, and, given the reviews it gets online, it is worth every penny of it. This American-made whiskey is even sold out in a lot of places online.
8 Bob Dylan's Heaven's Door Spirits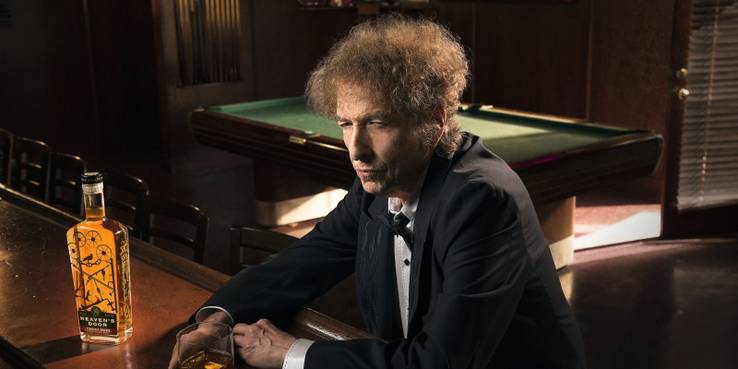 It is one thing to be a celebrity—it is another thing to be one of the most famous and successful singers of all time, as well as a Nobel Prize winner. In case you forgot, Bob Dylan won the 2016 Nobel Prize in literature, as if his unbelievably successful music career was not enough. Apparently, the Nobel Prize was not enough, either, as he keeps expanding his brand in all kinds of ways, including having his own whiskey.
Heaven's Door Spirits quickly became one of the most sought-after whiskeys on the Internet, getting sold out on the website before most people could get to it.
7 50 Cent's Effen Vodka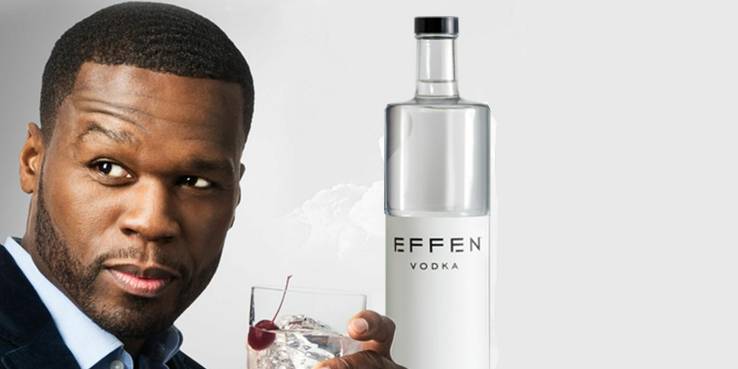 One thing you have to give to rappers, even if you don't like their music genre, is that they really know their liquor. Seriously, rappers are always endorsing liquor brands or creating new ones by themselves, and one thing most of them have in common, at least successful ones, is that they have very good taste in what they drink. Someone who follows that norm is Curtis James Jackson III, a.k.a. 50 Cent.
The legendary rapper made a partnership with Effen Vodka, and he was just as successful as you would imagine. It got to the point that he decided to sell some of his shares in the company and made an astounding $60 million. And yeah, apparently, he still has a lot of stakes in the brand.
6 Ryan Reynolds's Aviation Gin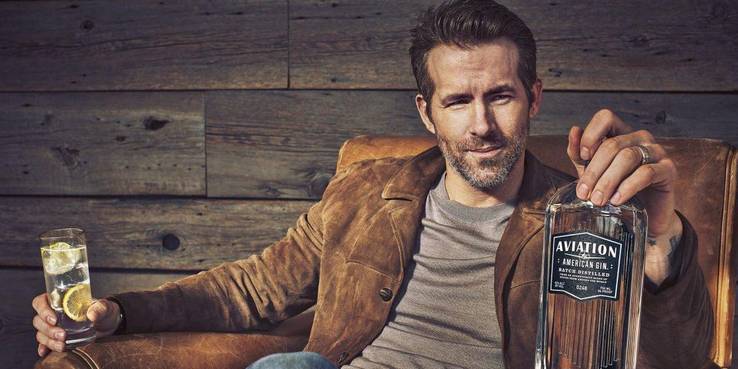 A celebrity who has seen his stock rise through the roof over recent years is Ryan Reynolds. Starring in movies like Deadpool and Detective Pikachu, Reynolds managed to fully bounce back from his awful stint as Green Lantern in 2011. But while everyone else on this list is successful, there is one big difference between them and Reynolds. The face of Wade Wilson is the only guy to make it to this list with a gin brand.
RELATED: How Blake Lively & Ryan Reynolds Continue To Be Relationship Goals
Yes, gin is not a drink for everyone, as not as many people enjoy it as widely as the other drinks in this list. Still, Reynolds's Aviation Gin has been quite successful since he purchased the Oregon-based company for an unreleased amount. It also helps that part of his sales pitch is that it is a smoother gin, easier to drink than its classic British counterparts.
5 Justin Timberlake's 901 Silver Tequila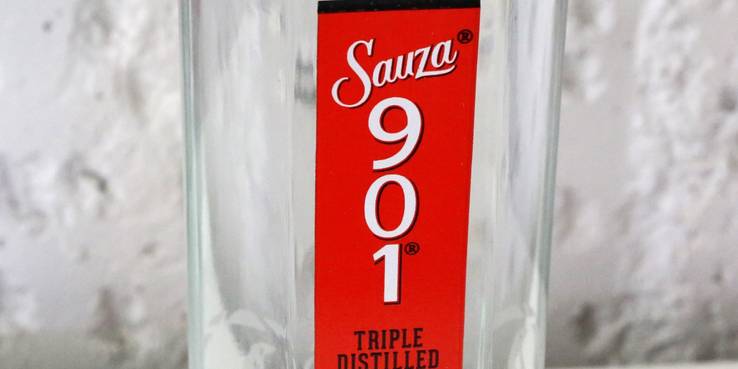 From one unorthodox type of liquor on our list to another, we shift our focus from Ryan Reynolds's Aviation Gin to Justin Timberlake's 901 Silver Tequila. This four-time Emmy Award winner is one of the most versatile celebrities in Hollywood. He is astounding with his music but also had some very good acting gigs, as he was nominated for one Academy Award and a couple of Golden Globes.
However, we are not here to talk about Justin Timberlake's all-around career—we're here to talk about his peculiar interest in tequila. It was in 2014 that Timberlake decided to dive head-on into his passion for tequila and partnered with Sauza Liquors to have his own drink on the market, the 901 Silver Tequila.
4 David Beckham's Haig Club Whisky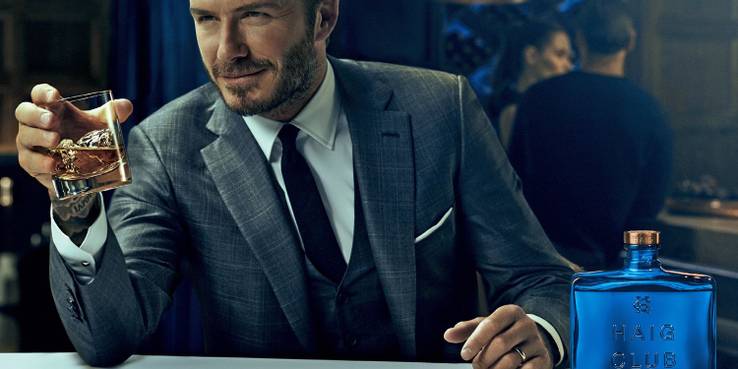 One sure way to make your product sell is to put a face like David Beckham's on the front of it. It is a foolproof method that many companies have made use of over the years. Nevertheless, the ones that are even more successful are the ones that are partners with Beckham, like liquor giant Diageo (with a revenue of $15.44 billion), which partnered with the soccer superstar to create his single grain scotch, the Haig Club.
Funnily enough, Beckham is known around the soccer crowd as one of the best smelling players of all time, which goes along with his image of being very handsome. And what makes this whiskey perfect for him is that the bottle actually looks like a perfume bottle. It's a match made in heaven.
3 Jay-Z's Armand De Brignac Champagne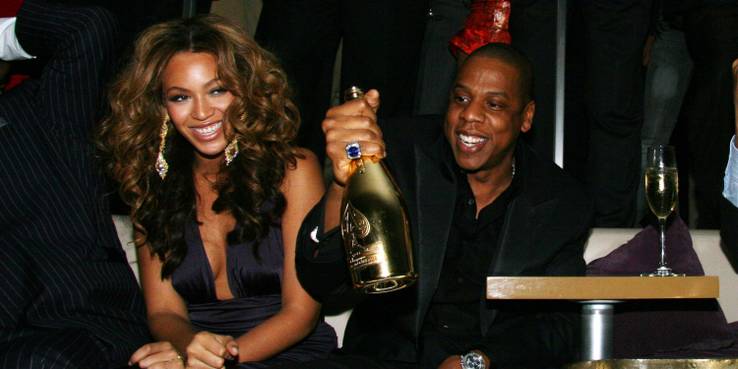 We have had some big names on this list thus far, but now it is time to bring out the serious guns for this fight. Rounding out the top three on our list, we have Jay-Z, who is arguably one of the greatest entrepreneurs the music industry has ever seen. The rapper turned businessman has a net worth of almost $1 billion.
RELATED: Jay-Z Becomes Hip-Hop's First Billionaire
One of the most valuable assets he has is his champagne brand, Armand de Brignac. With champagnes that cost almost $850 a bottle, this liquor brand is supposed to be an asset valued around more than $300 million. Sure, with that price tag on each bottle you would imagine it to be valuable, but that is still an unbelievable number.
2 Diddy's Ciroc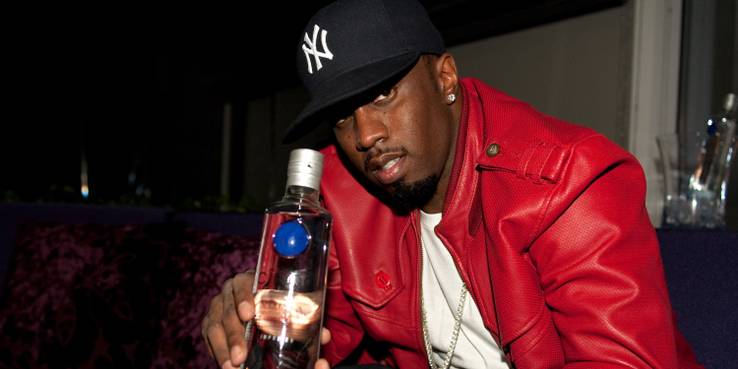 Another rapper who turned businessman and is getting close to becoming a billionaire is Sean Combs, a.k.a. Diddy. His Ciroc vodka may not be as expensive as Jay-Z's champagne, as it goes for a little more than $45 a bottle most of the time. But what makes Diddy's brand so successful is that it is available to everyone. Well, maybe not everyone, but the clientele of people drinking Ciroc vodka is way higher than the number of people drinking Armand de Brignac champagne.
What makes this an even more impressive story is that the brand was almost dying before they picked it up in the late 2000s. Now it is one of the best-selling vodkas in the world.
1 George Clooney's Tequila Casamigos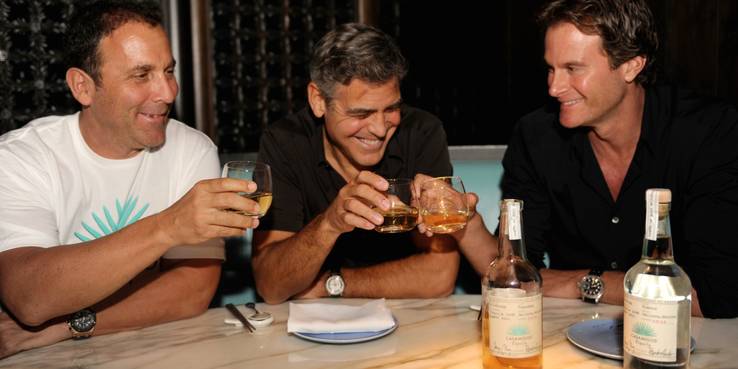 While you have been reading about all of these brands and how celebrities picked them up and made them into something better than they used to be, or how they partnered up with established liquor companies to create their own brands within the bigger brand, there is one person who escaped that norm. And that escape earned him the number one spot on our list.
We are talking about George Clooney, who is, alongside two of his friends, the original founder of Casamigos Tequila. Yes, Clooney had his own tequila brand and it was arguably one of the most valuable liquor brands in the world. We say that confidently because the brand was ultimately sold to liquor giants Diageo for an astounding $1 billion. Still, despite selling the business, Clooney and his friends are supposedly still part of it.
NEXT: Richard Branson's Brightline Train Will Debut With A Rum Ride
Tags:Celebrities
Source: Read Full Article