17 Instagram Captions For Rainbow Makeup During Pride Month That Are So Your Aesthetic
Sharing your Pride Month beat to Instagram is critically important business. Crafting an enviable Pride look may just be a seasonal objective on the Gay Agenda, but it is important to give yourself credit! You probably worked super hard to get your respective Pride colors blended just right onto your skin. Or maybe you ordered a special highlighter or rhinestones, or labored over glitter wing precision. Whatever the case, having perfect Instagram captions for rainbow makeup during Pride Month is crucial: You need to astutely remind your Instagram followers that you are, indeed, a bad, queer, talented b*tch.
And besides, Pride is meant to be a season of unabashed LGBTQIA+ celebration. So own it! Revel in it! Marsha P. Johnson and Sylvia Rivera didn't go up against institutional transphobia and homophobia for you to start feeling shy now. It may seem frivolous to some, but fashion and beauty are important to the LGBTQIA+ community. It's our means of expressing our truest selves, especially in a (heteronormative, cis-centric) world that actively discourages us from being ourselves.
Whether you're going for big femme glam, an androgynous glitter explosion, or will just be adding a swipe of Pride to an everyday look, here are some captions to add that finishing touch to your Pride makeup Insta post.
Sweet and wholesome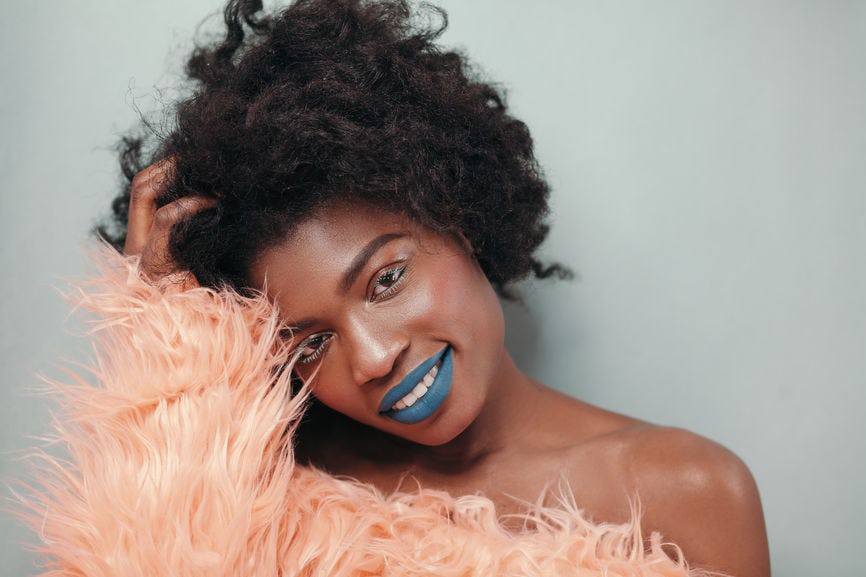 Alexa, play "I'm Coming Out" by Diana Ross ?
Causing a PANdemonium with this look ???
And when the lights start flashing like a photobooth… ("YOUTH" by Troye Sivan)
This face beat says, "Trans rights!" ??
I want to show you the shape I'm in ("Pretty Girl" by Hayley Kiyoko)
ACE-ing everything I do, including this makeup look ??✨
Basic, basic, ain't nothing 'bout me basic ??("CRZY" by Kehlani)
I'll just dance for myself, back on my beat ("Party for One" by Carly Rae Jepsen)
Yellow, red, and orange, and green / And at least a million others / So tie up the boat, take off your coat, and take a look around ??❤️???("Rainbow" by Kacey Musgraves)
Well, darlin', I'm just tryin' to tell ya / That there's always been a rainbow hangin' over your head ? ("Rainbow" by Kacey Musgraves)
Edgy and extreme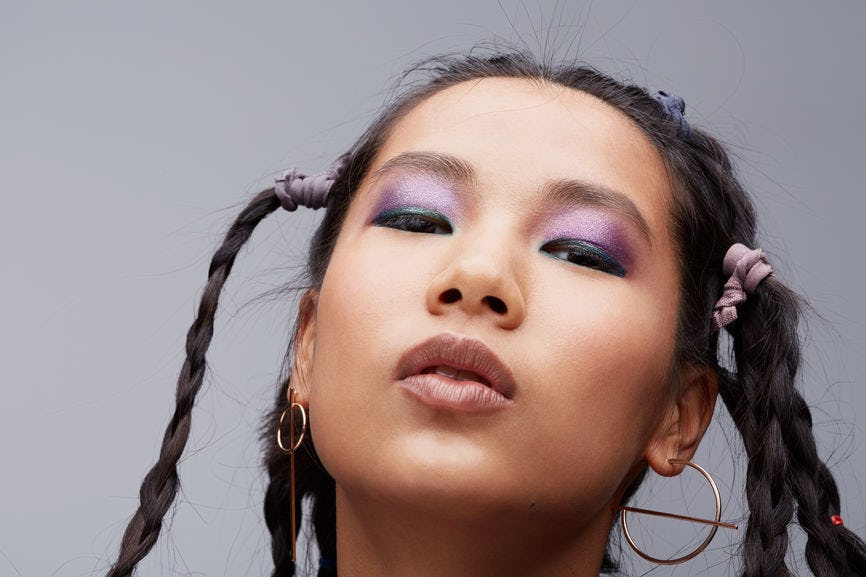 I'm here and I'm genderqueer, b*tches ?☁️?
Hi, just wanted to let you know that I'm pansexy as well as pansexual ???
All these diamonds on my face, I'm shining like the day ?(Merlyn Wood's verse in "New Orleans" by Brockhampton — and ooh, bonus points if you've got some cute rhinestones incorporated into your Pride look)
I give no f*cks because I'm asexual ??✨
A little crazy, little sexy, little cool / little rough around the edges, but I keep it smooth ??("I Like That" by Janelle Monáe)
I'm the venom and the antidote / Take a different type of girl to keep the whole world afloat ?("I Like That" by Janelle Monáe)
I put the "bi" in b*tch ???
No matter which caption your pair with your Pride Month makeup post, just remember that you slay during June as well as the other 11 months of the year.
Source: Read Full Article