Everyone on TikTok Swears by This $18 Beauty Product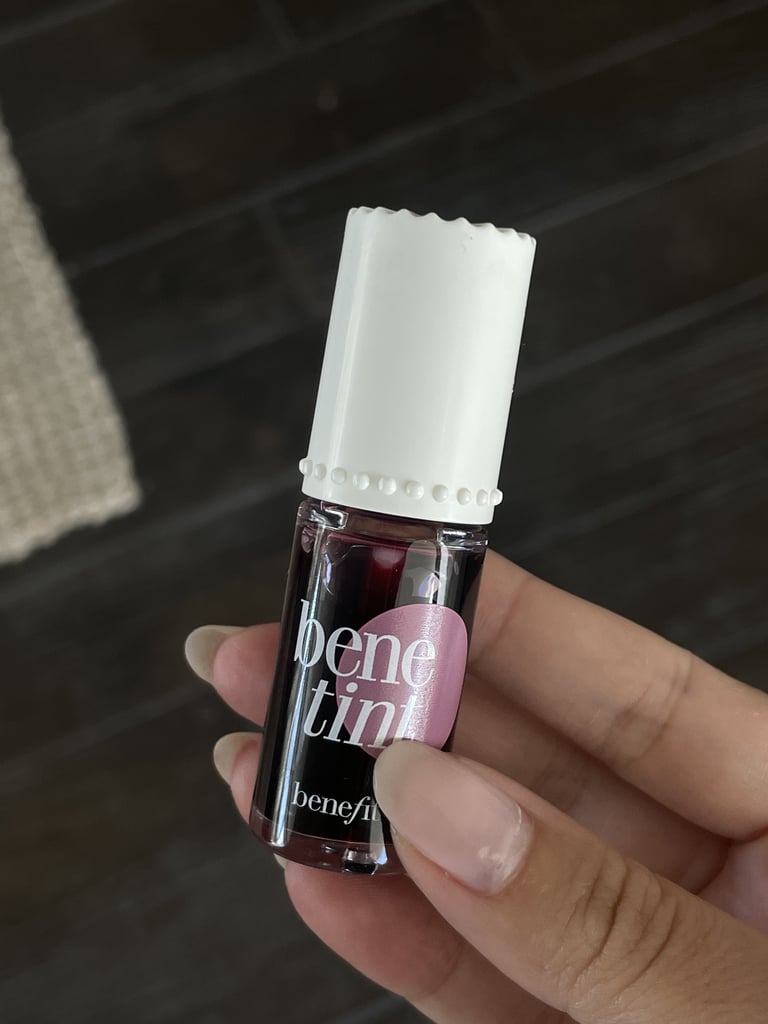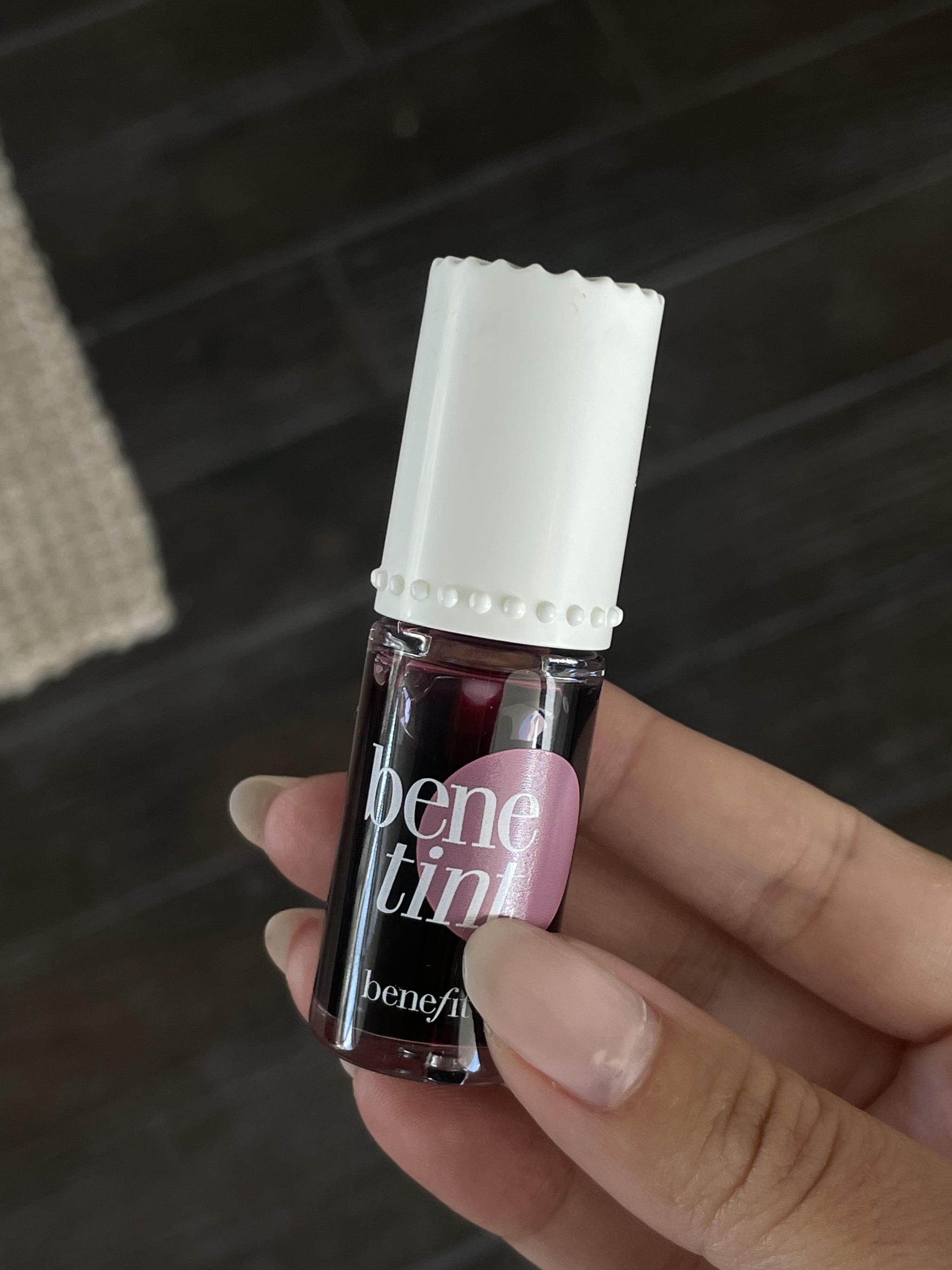 The Benefit Benetint Cheek & Lip Stain is all over TikTok.
It's a rose-tinted stain that can be used in multiple ways.
Our editor put the viral product to the test and is sharing her results, plus all the ways you can use it.
It's no secret that I find some of the best beauty hacks and makeup looks on my all-time favorite app, TikTok. I follow a ton of different influencers who are always sharing the latest and greatest products, and I'm usually first in line to purchase something after it goes viral so that I can test it out for myself. While a lot of the products I find on TikTok are new, there's one I've been seeing all over the app that has actually been around for years: the Benefit Cosmetics Benetint Cheek & Lip Stain ($18).
The product has a cult-like following that has only gotten bigger thanks to TikTok. It's a sheer rose-tinted lip stain that can be used in multiple ways (more on that below). It comes with a doe-foot applicator that glides onto skin with a rosy color that promises to be long lasting and smudge proof. I've been using this product for a while, and I've found that the claims about it are true. It lasts me all day (especially when applied to areas like my face and nose) and stays put all day. I rarely find myself needing to reapply — even on my lips — and I love that the color is buildable.
I also have dry, acne-prone skin, and this product does not exacerbate my dry spots or cause breakouts. Plus, one of the best things about it is that you can use it in multiple ways; I've seen creators on TikTok apply it on their cheeks, noses, foreheads, lips, and even eyelids. Here's how I like to wear it with photos of my results.
Benefit Benetint on the Cheeks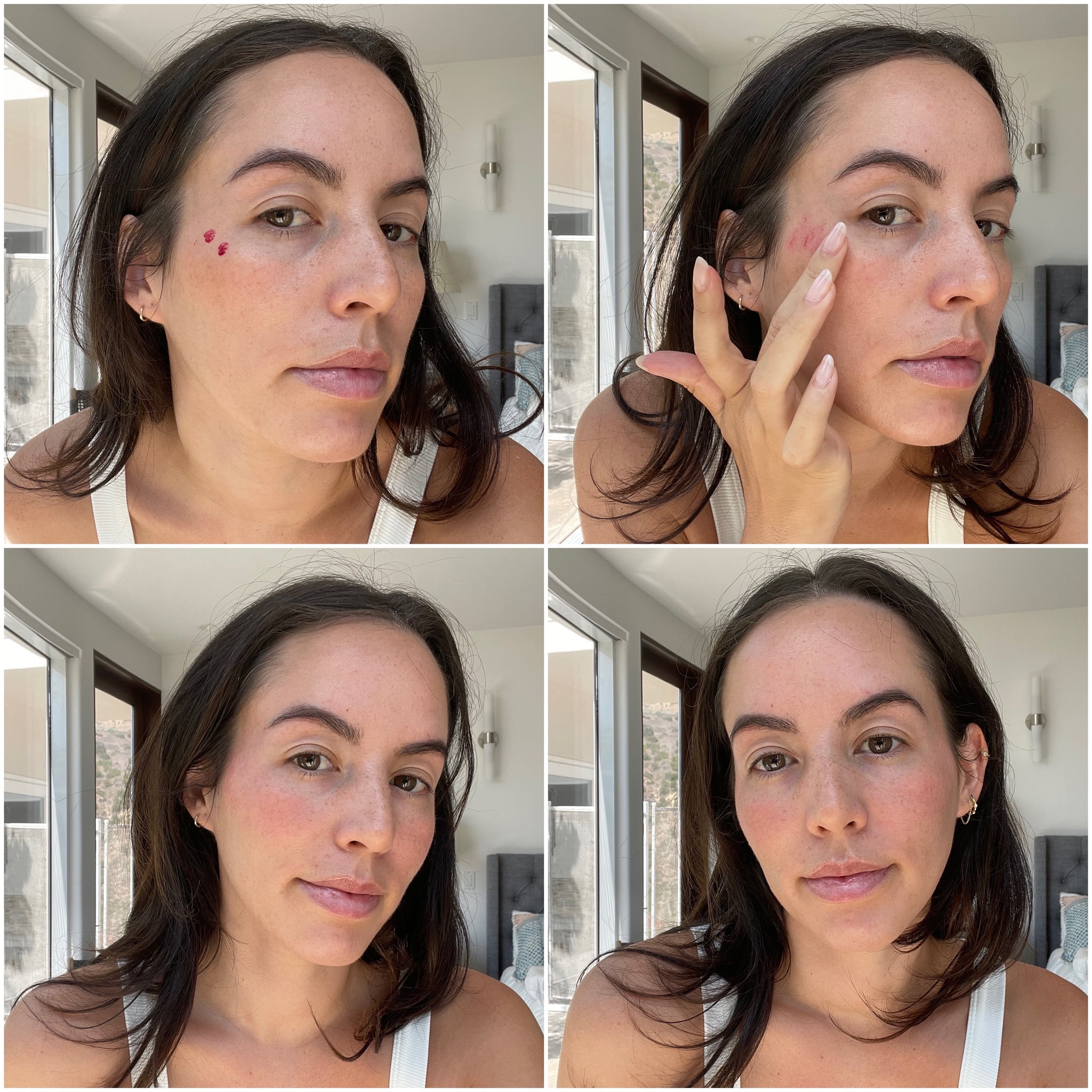 Applying this product as a blush is the most common way I've seen it being used on TikTok — and also my favorite. The color starts off extremely sheer, but it's buildable, which makes it perfect for a no-makeup makeup look or a heavier makeup look.
Whenever I use it as a blush, I apply a few dots to the high points of my cheeks and blend it out using my fingers or a blush brush. It gives my skin a perfectly sun-kissed look, and if I want to go for the overly blushed vibe, I just apply a few extra dabs to the bridge of my nose and my forehead as well.
Benefit Benetint on the Lips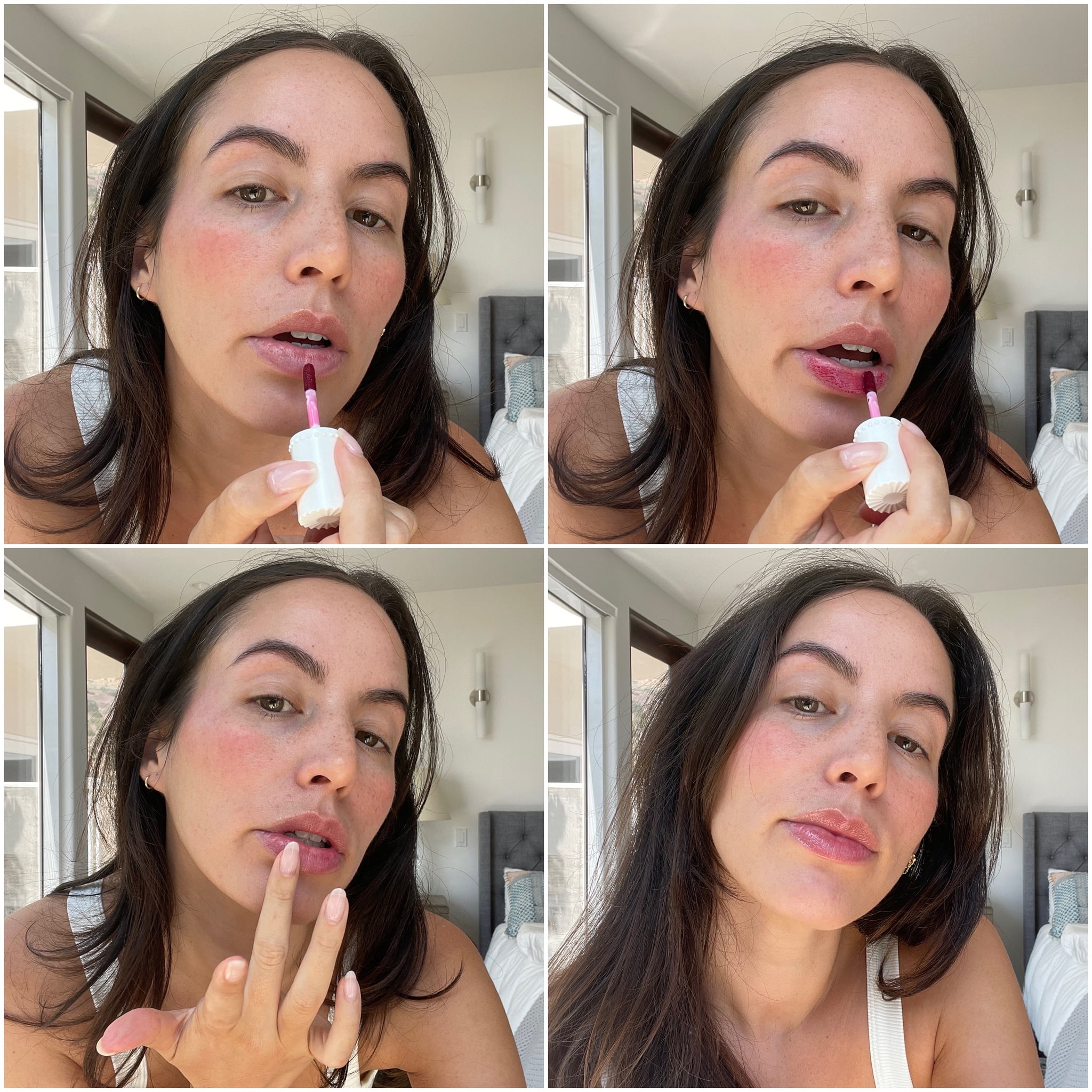 The second most popular way I've seen this product applied is on the lips. I love using it for a subtle lip tint under a clear gloss. I spread it all over using the doe-foot applicator (just as I would a normal lip gloss or lip balm). From there, if I'm going for more of an understated look, I'll blot the tint using a paper towel or my fingers and then finish everything off with a fun clear gloss.
If I want a bolder look, I typically apply a second layer without blotting it before adding in my lip gloss. Either way, it gives my lips a pretty flush that lasts all day long.
Benefit Benetint on the Eyes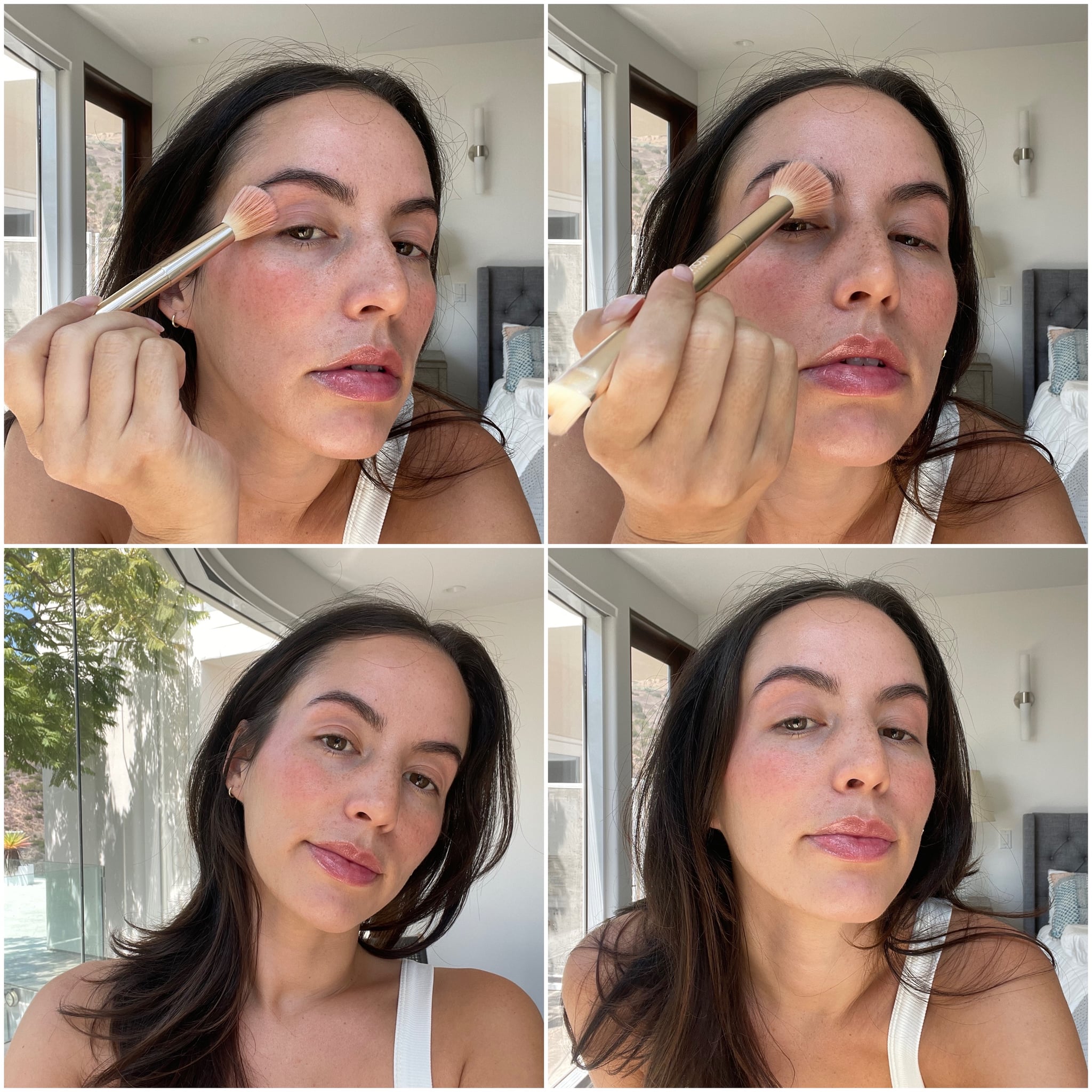 Using this product on the eyelids is definitely less common than on the cheeks or lips, but I've seen people do it, and I've also tried it out for myself. Typically after applying the product to my cheeks, the bridge of my nose, and my forehead, I use whatever is left on my fingers or brush and apply a small amount onto my eyelids. Sometimes I concentrate the product in the crease, and sometimes I put it all over the lid, depending on the look I'm going for. It adds a healthy color to my eyelids that makes me look sun kissed and glowy all over.
At $18, this product might seem a bit pricey for its small size. However, I've learned a little goes a long way, and this tiny bottle actually lasts me months — even though I use it all over my face. Plus, I love products that allow me to pack light, and since I can use this one in three different ways, it means I can leave my eyeshadow, blush, and lip stain at home. If you haven't tested this product out yet for yourself, definitely do – it's a must try. If you already own it but haven't used it in a while, it's probably time to bust it out of your makeup bag.
Rating:


Source: Read Full Article