Kim Kardashian Channels Pamela Anderson on a Morning Gelato Run in Italy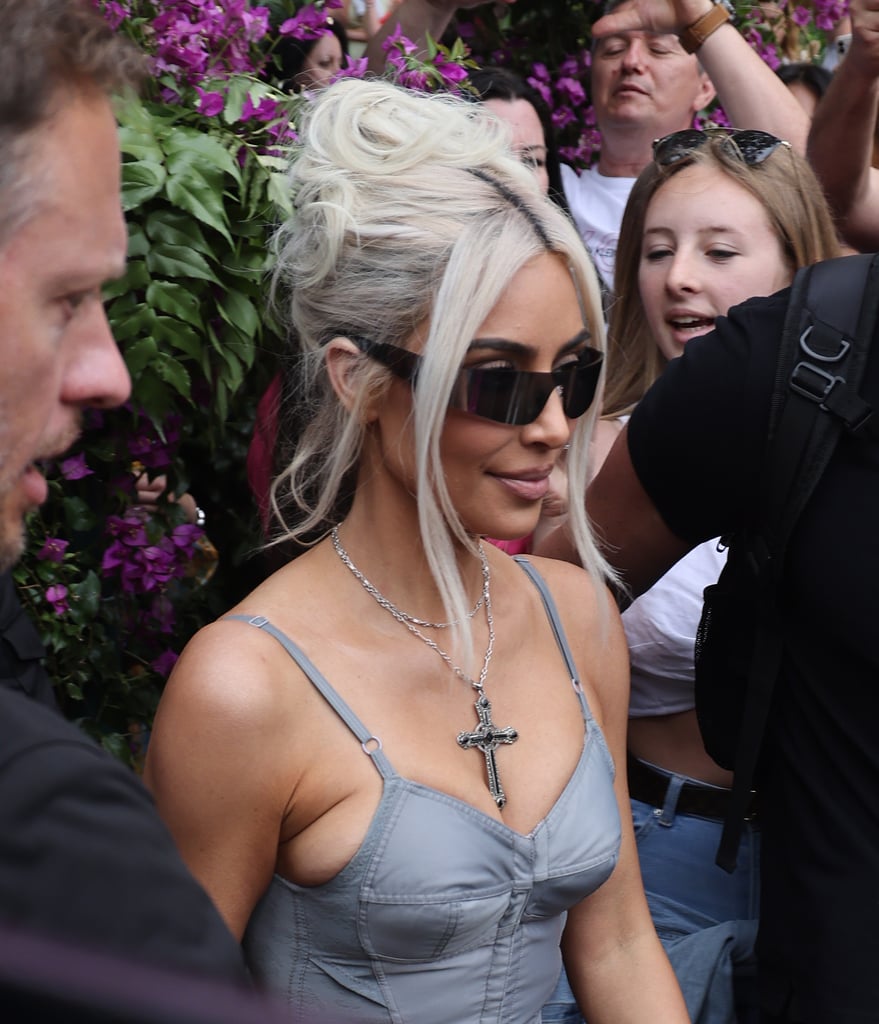 Kim Kardashian Channels Pamela Anderson on a Morning Gelato Run in Italy

Marilyn Monroe isn't the only blond Kim Kardashian is drawing inspiration from. Almost a month after the star made notable appearances in two of Monroe's dresses, she was spotted in a Pamela Anderson-inspired messy bun hairstyle. While the entire Kardashian family traveled to Italy for Kourtney Kardashian and Travis Barker's wedding, the Skims CEO was spotted in the '90s hairstyle with a gelato cone in hand.
Kardashian's loyal hairstylist, Chris Appleton, posted the look on his Instagram. The close-up showcased her hair perfectly parted down the center and secured in a high bun, accented by face-framing pieces in the front. Her cool blond hair was complemented by her natural, dark-brown roots peeking through, and the silvery undertones of her makeup were continued in her matching grey ensemble. Despite the fact that Kardashian wasn't attending a specific wedding-related event, her look echoed the rest of the family's gothic, glam style for the celebratory weekend.
Kardashian's latest updo isn't the first time she channeled Anderson. For her appearance on "The Ellen DeGeneres Show" on March 17, the entrepreneur and reality TV star wore an almost identical hairstyle, also styled by Appleton — except then she wore her natural hair color.
For more photos of Kardashian's gelato run glam in Italy, keep scrolling.
Source: Read Full Article