Andy Cohen's Comments on Lisa Vanderpump's 'Real Housewives' Exit Will Make You Sob
The "Lisa Vanderpump is leaving The Real Housewives" tea has been brewing for months now. Back in November, Radar Online reported that Lisa was feuding with her fellow Beverly Hills housewives because one of them adopted a dog from her dog store and later gave it to a friend. And after a rough season on the show, Lisa decided to bail on the reunion and quit the show altogether. Predictably, Bravo boss Andy Cohen has some thoughts about the whole situation.
A little more background: Last week, Page Six reported that Lisa would skip the reunion because she has other, more important things to focus on. Its source said:
Yikes!
Lisa also confirmed she will not be returning after nine seasons on the show and explained:
Obviously, she's leaving on a sour note, but Andy seems to be handling it pretty well. Talking on the Radio Andy radio show, he said:
Andy added that "she will always be the queen of diamonds in the Bravo universe" and concluded that she will always be welcome but "the show will go on."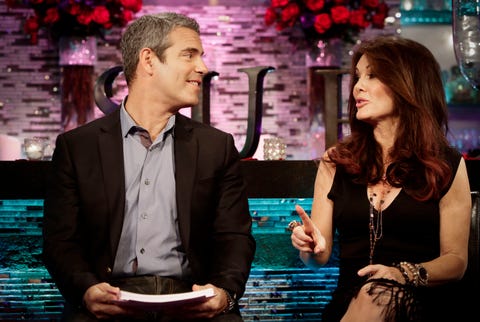 Okay, yes, the show will go on, but it will never be the same, Andy! But there you have it! The rich women of Beverly Hills will live to go on another disastrous group vacation without Lisa!
Source: Read Full Article