Ashton Kutcher Delivers Testimony In Murder Trial Involving Suspected 'Hollywood Ripper' Michael G
Ashton Kutcher has given his testimony in the trial of the suspected "Hollywood Ripper" serial killer.
The Ranch star was cross-examined on Wednesday in a downtown Los Angeles courtroom during the capitol murder trial of "serial sexual-thrill killer" Michael Gargiulo, whom prosecutors have accused of murdering Kutcher's ex-girlfriend, Ashley Ellerin, in 2001.
As the actor recounted on the stand, he went to pick up Ashley for a date on the night of the Grammys in 2001. He was late, and she didn't answer the door, so Kutcher figured he'd screwed up.
He remembered:
"I knocked on the door. There was no answer. Knocked again. And once again, no answer. At this point I pretty well assumed she had left for the night, and that I was late, and she was upset."
Before leaving, he peeked through a window to see that all the lights were on, it was messy inside, and it looked like red wine had spilled on the carpet.
Kutcher didn't find any of that alarming, though, because he had just been at a housewarming party at her home about a week before. He recalled of the scene:
"I didn't really think anything of it."
A day later, however, he found out that Ashley had been killed, and was rightfully "freaking out" as he spoke to police.
During the cross-examination, the 41-year-old noted that his fingerprints were on Ashley's door. Gargiulo's attorney Daniel Nardoni later told him:
"Don't worry, you're not a suspect."
To which Kutcher replied, "Thank you."
The accused serial killer watched Mila Kunis' husband intently as he gave his testimony, sometimes sitting forward with his eyebrows raised, according to the L.A. Times, as several jurors took notes.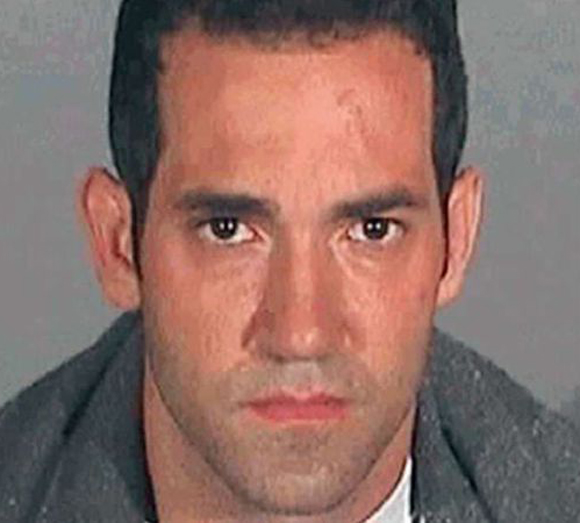 The suspected "Hollywood Ripper" faces two counts of murder and one count of attempted murder in attacks in the El Lay area between 2001 and 2008. Prosecutors said his alleged series of attacks began in the Chicago area in 1993.
Gargiulo is said to have first met Kutcher's ex, a 22-year-old fashion student, when he walked up and offered to help her change a flat tire. He later reportedly offered to help fix an issue with her heater, then from there would allegedly show up to her apartment uninvited and unannounced.
Witnesses reported seeing the man parked in front of Ashley's Hollywood home at all hours, staring at her apartment for long periods of time. Her roommate thought he was a stalker. According to prosecutors, Gargiulo entered Ashley's apartment one night in February 2001 and stabbed her 47 times, slashing her throat so intensely that he nearly decapitated her.
Video: Ellen DeGeneres Gave Ashton 'A Complex' With Her Daddy-Shaming!
Gargiulo's last alleged attack took place in April 2008. The victim, Michelle Murphy, who was 27 at the time, lived across from him in Santa Monica.
One night, prosecutors say, Michelle woke up to Gargiulo stabbing her arms and chest. She allegedly kicked him off, causing him to cut his wrist and flee. Investigators found his blood on her bedspread and in the alley that separated their apartments.
Gargiulo was arrested less than two months later in connection with the Santa Monica attack. Soon after, detectives linked him to the killings of Ashley and other victims. He has pleaded not guilty.
After his Los Angeles trial concludes, Gargiulo is to be extradited to Illinois to be tried in the murder of Tricia Pacaccio, who he has been accused of killing near her Chicago-area home in August of 1993.
Source: Read Full Article