Future Allegedly Expecting Baby No. 13
The 'Life Is Good' rapper is rumored to be expecting a baby girl with another different woman, only a year after his nasty legal battle with his previous ex.
AceShowbiz –Tristan Thompson is seemingly not the only one getting entangled in a baby drama. Rapper Future, infamous for his feuds with numerous baby mamas, is rumored to have a new addition to his brood as well. If the rumors are true, the baby will supposedly be his 13th child.
According to the words on the internet, his newest baby mama is a former stripper turned massage therapist. Not much information is known about her as her Instagram page is set on private, but she's reportedly in her third trimester and has already found out the gender of her fetus.
The woman recently celebrated her impending baby arrival with an all-pink baby shower where she revealed she was going to name the bundle of joy Selena. The pregnant masseur from Cape Verde flashed a big smile in a picture that made its round online.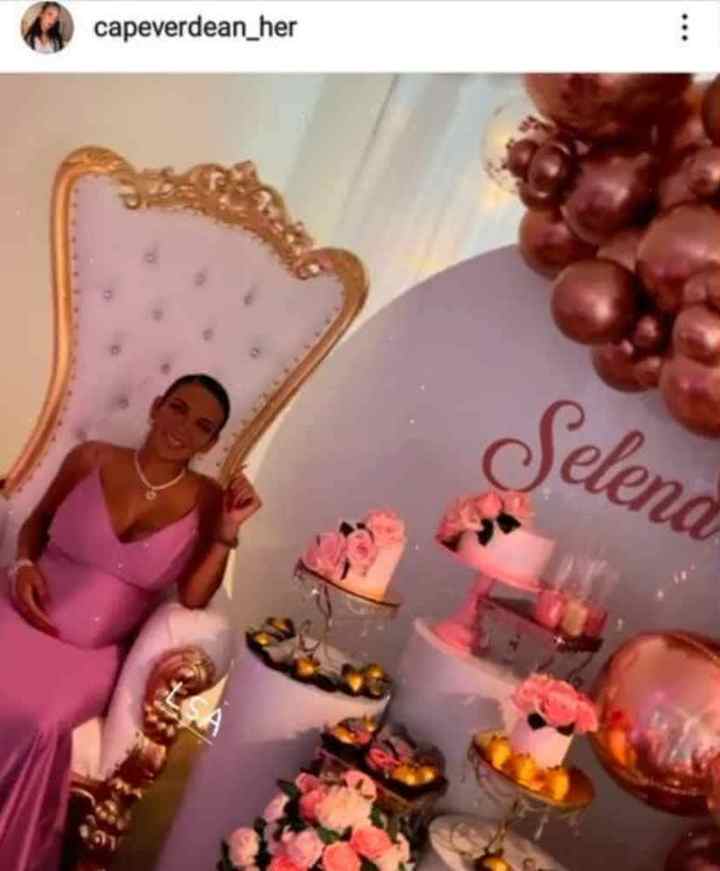 Future's alleged baby mama celebrated pregnancy
She wished rumored baby daddy a happy birthday on her Instagram Story when he turned 38 in November this year, but her relationship with the rapper allegedly was not really good. Rumor has it, he cut ties with her and blocked her out on social media.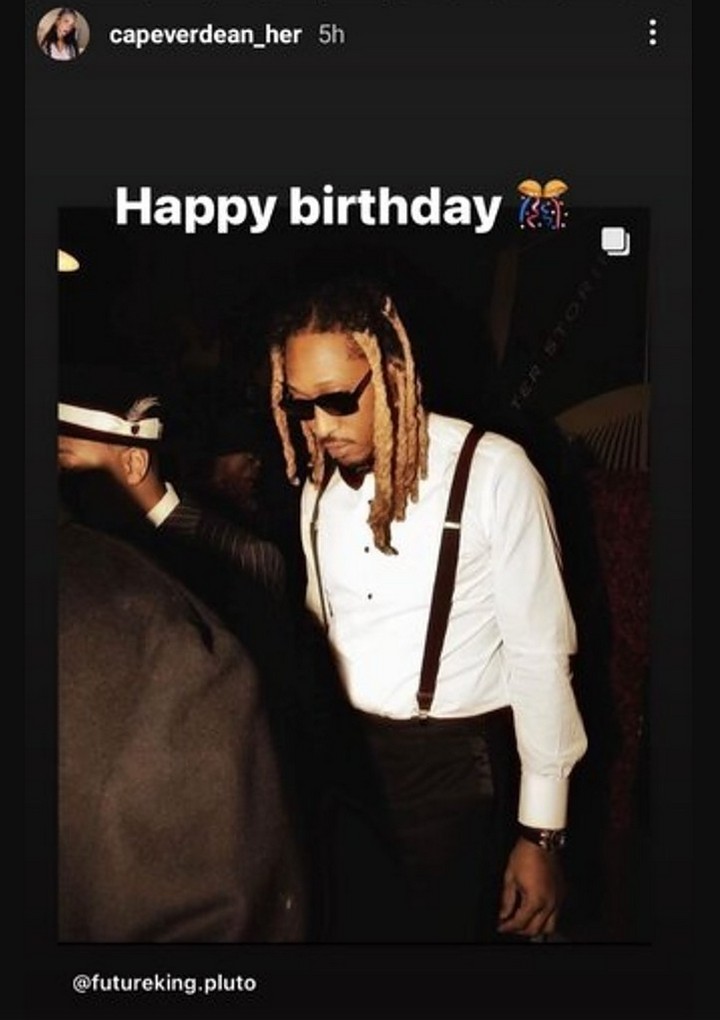 Future's alleged baby mama wished him a happy birthday
Future hasn't made any comments on the rumors, but the baby is reportedly the female masseur's third child. She already has a daughter and a son from previous relationships.
Meanwhile, Future's oldest child is 19-year-old son named Jakobi. He also shares another son with former fiancee Ciara. His other famous exes included Lori Harvey and Blac Chyna.
While he is rumored to have 13 children with 13 different women, he only named Ciara and India J, the mother of his first daughter, on Mother's Day tribute last year.
Despite accusations that he was an absent father, the rapper insisted he was a hands-on dad. "They go beyond social media," he said in 2019. "I'm changing baby Future's diaper… I'm listening to my little girl read a book, because that's all she wants, or she wants to play the piano… It's my personal life, I'm not going to argue with you on comments – I've got kids that I have to see and be there for."
But he admitted his job as an entertainer sometimes made it difficult for him to spend time with his family. "You gotta leave town and miss out on certain things, that you feel like you should be there," he explained in a 2017 interview. "My kids gotta understand, they gotta make a sacrifice, having a superstar dad."
Source: Read Full Article