Jenna Ortega Signs First Big Fashion Deal With Adidas Following Wednesday Massive Success
The former Disney Channel star is named as the sportswear brand's new global ambassador and the face of a soon-to-be-unveiled label, marking the first new label under the company's umbrella in 50 years.
AceShowbiz -Nevermore Academy may bring nightmares to Wednesday Addams, but not with Jenna Ortega. The "Wednesday" actress has signed her first big fashion deal with Adidas following the Netflix series' major success.
On Wednesday, February 1, Adidas confirmed that Jenna is the newest member of the sportswear brand family while sharing an image of her wearing its purple apparel and white sneakers. The 20-year-old actress also made use of her Instagram Story to share the news. "So excited to be joining the @adidas family!!" she wrote.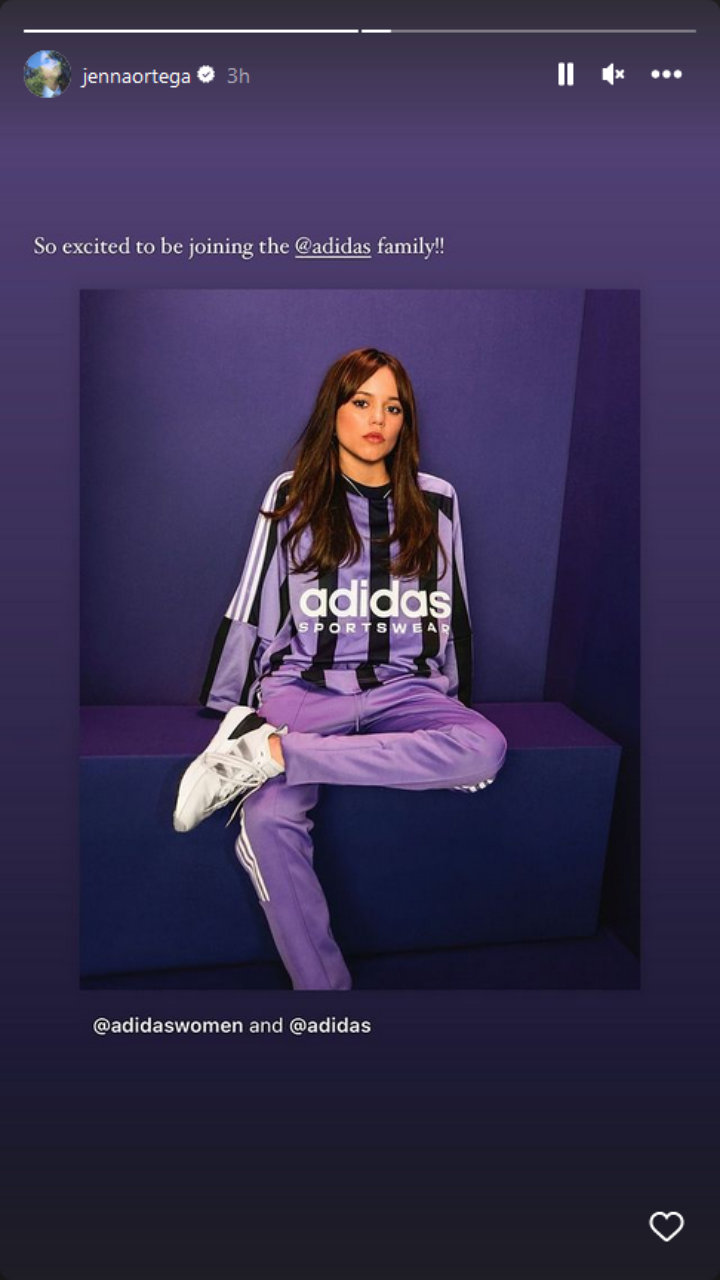 Jenna Ortega's 'excited' after being named as Adidas' new global ambassador.
"My love for Adidas is one that goes back years," Jenna said in a statement. The former Disney Channel star added, "It's always had such a presence in sport, music and culture and continues to be an innovator in so many ways."
The "Scream VI" star continued, "Growing up for me it always had to be Adidas sneakers and Ts as the go-to. To this day, so much of my wardrobe is made up of the iconic three stripes. I feel so honored to become a part of this legendary family of changemakers and be the face of its all-new label. Can't wait to show you guys."
In the meantime, Adidas executive board member Brian Grevy stated, "At Adidas, we are constantly looking at ways we can push the boundaries in both sport and culture, which is why it's so exciting that we can announce Jenna Ortega has joined us, to launch our first new label in 50 years."
"A progressive and passionate next generation pioneer that is making waves across the globe, her fresh and creative way of thinking is what we, as a brand, found ourselves on and continue to be inspired by," Brian continued in his statement, before teasing, "We can't wait to unveil what's to come from this special partnership, very soon."
It's been a busy past few months for Jenna. In November last year, the actress' new TV series "Wednesday", based on "The Addams Family", premiered on Netflix. It quickly became the second most popular English-language series on the streaming service, with over 150 million households streaming the show.
You can share this post!
Source: Read Full Article