'Jeopardy!'s James Holzhauer Dislikes Mike Richards and Doesn't Care Who Knows: 'I Judged Him By the Way He Treated People Backstage'
The second-winningest Jeopardy! champion James Holzhauer has been taking to Twitter to let loose his real feelings toward the show's executive producer Mike Richards. Even before Richards' rise and decline as host and showrunner, Holzhauer made his opinion known. And he didn't care who knew.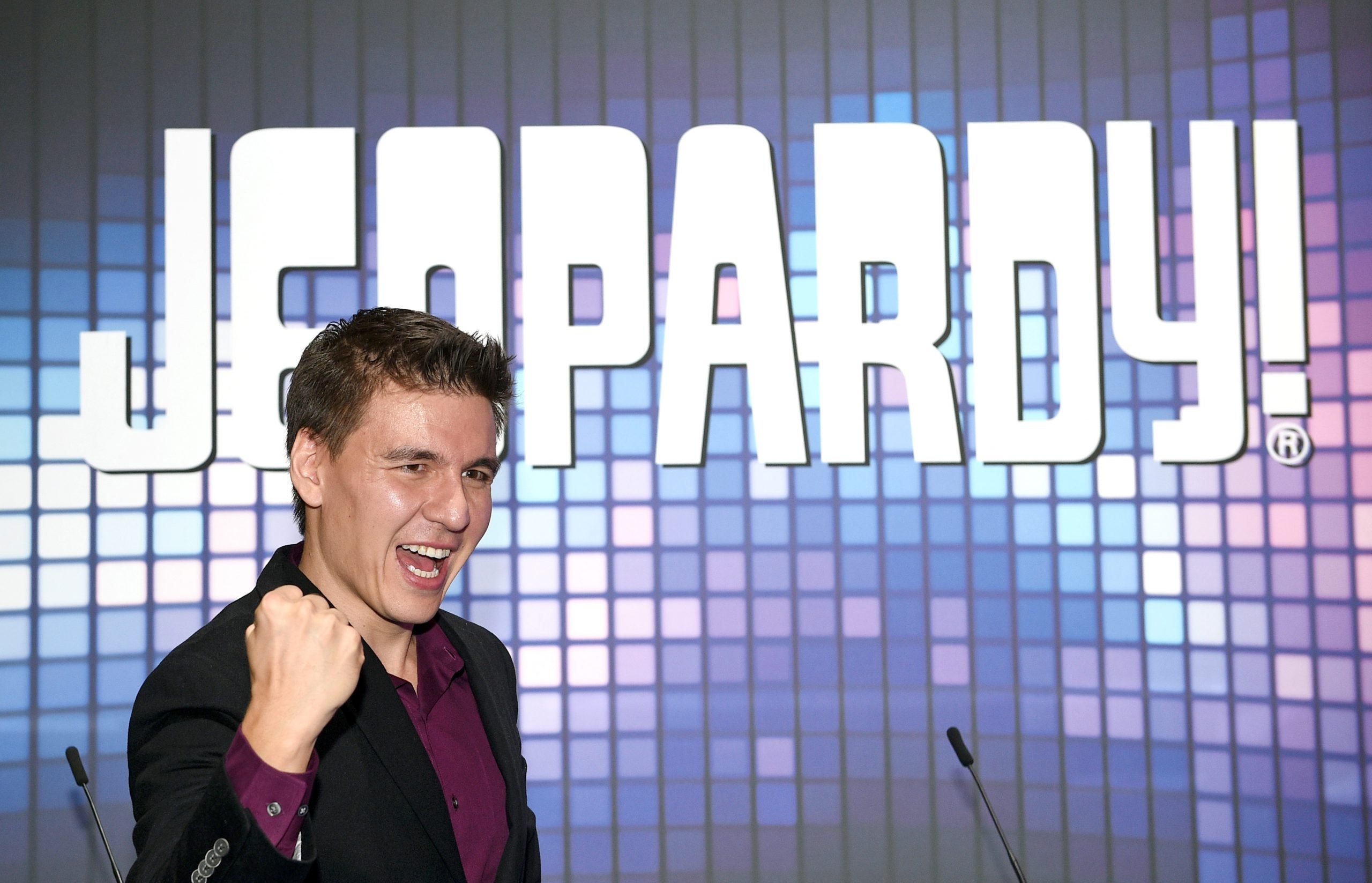 First Richards quit as host, then he was fired as EP
Mike Richards' trek through Jeopardy! has not been linear by any stretch of the imagination. Richards joined the game show in 2020 as its executive producer. Following a lengthy parade of guest hosts in early 2021 after the late and beloved Alex Trebek's death, his name was bandied about in early August as a permanent host. Although still in the rumor stage, fans didn't take well to the idea of Trebek being replaced by someone who reportedly had been sued at his previous job at The Price Is Right for alleged pregnancy discrimination.
Later on in the same month, Richards was in as host along with a co-host, Mayim Bialik. Then, just days later, he stepped down following the unearthing of unsavory content from his The Randumb Show podcast from 2013/14.
Richards, as the show's short-lived new host, had taped five Jeopardy! games which will be seen when the new season begins on Sept. 13.
Holzhauer is no fan of Richards'
To the astonishment of many fans and former contestants, namely Holzhauer, while Richards voluntarily removed himself as host of the quiz show due to his offensive comments, Sony didn't deem those comments worthy of firing him as showrunner. Seemingly to appease those who disagreed with the situation, the company made it clear that Richards would be undergoing sensitivity training and would be overseen by a "minder."
Holzhauer tweeted recently about Richards' remaining on the job: "Everyone was awaiting this week's announcement of Jeopardy's new executive producer, only to be gobsmacked that they chose Mike Richards."
In another candid tweet, the player affectionately known as "Jeopardy James" expanded on his feelings: "Do I think Mike Richards's podcast comments were appropriate for polite society? No. But did he deserve the benefit of the doubt for the job he did running Jeopardy? Also, no."
Once Sony admitted "the disruption and internal difficulties we have all experienced these last few weeks" were becoming a distraction and fired Richards, Holzhauer cryptically (and yet not so cryptically) posted on Twitter a Wizard of Oz meme that read, "Ding Dong the Witch is Dead!"
Holzhauer's plain-speaking tweet
Finally, leaving no doubt about his true feelings, the former champ today tweeted a telling message about Richards, giving fans a very small feel for what actually went on behind the lectern on Jeopardy! while he was a player.
"Some judged Mike Richards solely on his podcast comments and formed a negative opinion, but I judged him by the way he treated people backstage at Jeopardy and formed a much stronger negative opinion," he wrote.
We have to wonder if Holzhauer will ever offer a fuller picture of how Richards reportedly (mis)handled guests, according to him, on the quiz show. As for the show's Consulting Producer Ken Jennings who has remained silent, perhaps now that Richards is no longer the greatest-contestant-ever's boss, we may hear what he has to say about this intense month of drama Jeopardy! has had.
Source: Read Full Article