Royals Officially Cancel Christmas Walk in Effort to Prevent Onlookers from Gathering
Inevitable update: the annual royal Christmas walk in Sandringham is officially not happening. While rumors that the royals would opt out of the tradition have been floating around for weeks, the Norfolk police released an official statement in an attempt to stop hopeful onlookers from gathering at the church.
The Sun notes that Kate Middleton and Prince William will be staying just two miles away from St Mary Magdalene Church on the Queen's Sandringham estate, but will not be showing up. Meanwhile, the Queen is spending the holiday at Windsor.
This is the first time in 32 years that the royals haven't done an annual walk to St Mary Magdalene, and it's typically a major MOMENT. Like, remember when this happened? Iconic: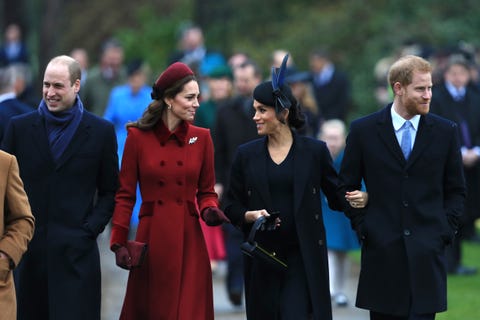 Side note if you're craving drama: apparently the reason why the Queen didn't relocate to Sandringham for the holidays is because the staff staged a "revolt" at the prospect of having to quarantine from their families during the holidays, leaving Her Majesty "furious." More on that over here.
Source: Read Full Article