The Truth About Madonna And Lady Gagas Feud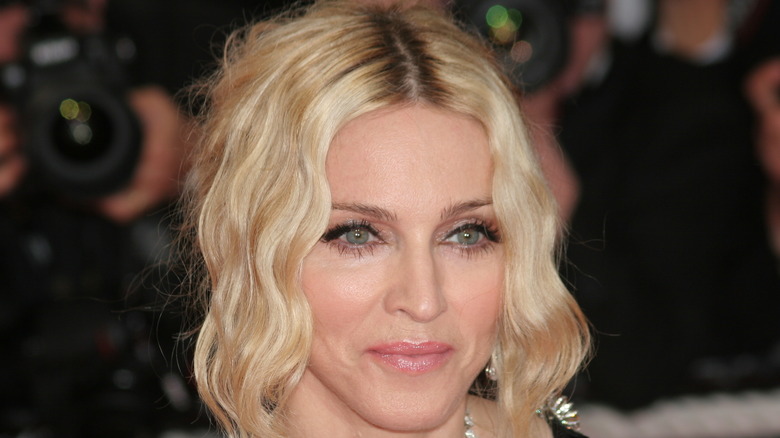 They're two of the most successful and beloved pop stars of all time, so it's not that surprising to learn Madonna and Lady Gaga have had beef at some point in their lengthy careers. Or, actually, at several points. Diehard Madonna fans believe that Gaga is totally to blame, particularly since she openly told Attitude magazine in 2013 (via HuffPost), "As a punk-rocker from New York, I've basically been hoping that I would become so good that one day I would piss off Madonna!"
The "Born This Way" hit-maker was responding to longstanding criticism of her hit song, which many, including Madge herself, believe is a blatant ripoff of "Express Yourself." When asked about the comparisons, in a 2012 interview with ABC News, Madonna admitted, "It feels reductive." The iconic singer then quipped, "When I heard ['Born This Way'] on the radio, I said, 'That sounds very familiar.'" 
So, have these two incredibly talented ladies managed to bury the hatchet in the years since?
Madonna accused Lady Gaga of ripping her off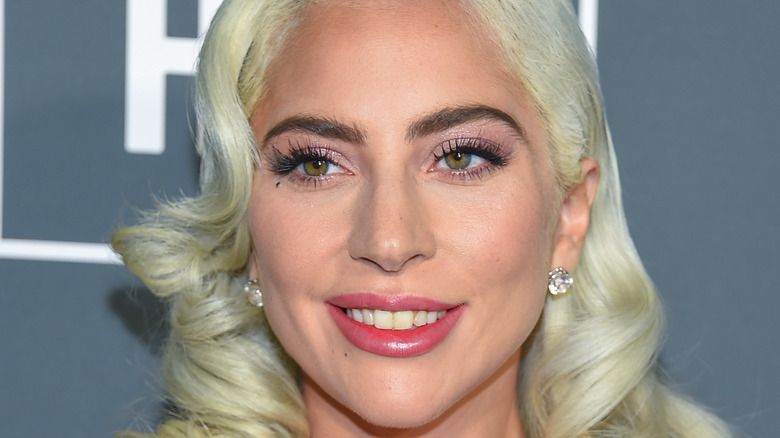 Lady Gaga told Attitude magazine that she didn't see any similarities between the two tracks, reiterating that she wasn't out to steal Madonna's crown (via HuffPost). She went even further in an interview with NME, claiming it was stupid to compare their songs since they had absolutely nothing in common. "Just because I'm the first f*****g artist in 25 years to think of putting it on Top 40 radio, it doesn't mean I'm a plagiarist, it means that I'm f******g smart. Sorry," Gaga said.
In a wide-ranging 2015 chat with Rolling Stone, Madonna clarified that there was no issue between herself and Gaga, and she certainly didn't believe Gaga was trying to steal her spot. As Madge explained, "The only time I ever criticized Lady Gaga was when I felt like she blatantly ripped off one of my songs." The "Express Yourself" singer blamed the tabloids for turning the issue into a "huge feud" when it's anything but, describing herself as "bored" with the ongoing conversation.  
This feud truly isn't over 'til it's over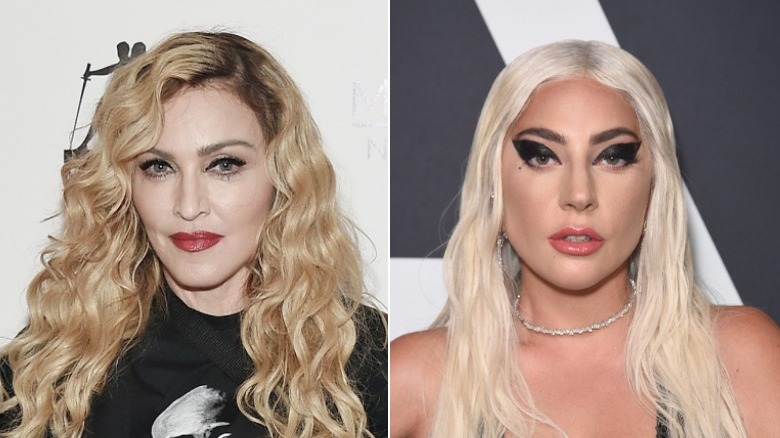 That seemed to be that until, while promoting her 2016 album, "Joanne," Lady Gaga told Zane Lowe that she really didn't appreciate the Madonna comparisons, arguing they're two "very different" artists. Although the "Bad Romance" singer clarified that she meant no offense, Gaga advised she's a multi-instrumentalist who writes her own music, produces it, and does plenty more behind the scenes, so really there's no comparison (via E! News). Madonna reportedly shot back with a salty Instagram meme. 
During the documentary "Gaga: Five Foot Two," released the following year, Gaga claimed that Madonna never would've called "Born This Way" reductive to her face, comparing the older woman's behavior to "a guy passing me a note through his friend." The pop star also reiterated her Madge fandom. 
Once the two did finally come face to face, it seemed all was well between them. Madonna shared a shot of the duo snuggling up at an Oscars after-party in 2019 on Twitter, captioning it simply, "Don't mess with Italian girls." 
Source: Read Full Article