The Trendiest Sunglasses For Men In 2021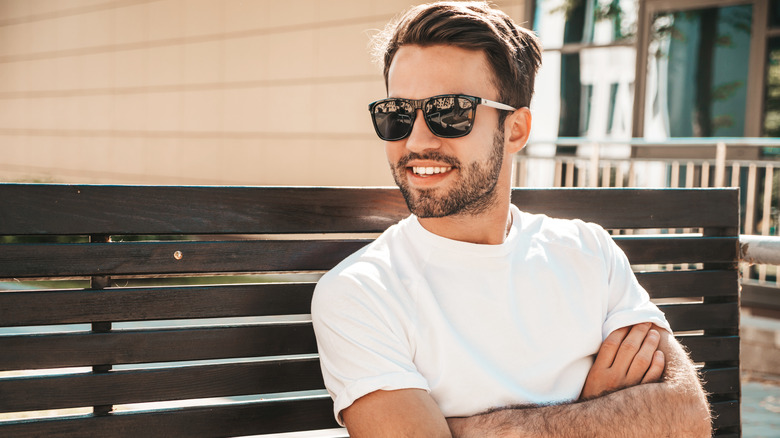 It's the middle of summer, and there's a lot of sun about — naturally, we're wearing our sunglasses more often this time of year to protect our vision, but, believe it or not, you don't have to sacrifice style for safety! 
If you're tired of the same old sunglasses for women, or you're looking for a pair that are fit for one of the coolest men in your life, look no further. Why spend hours scouring shops in the hot sun when you don't need to? Here, we've got the trendiest sunglasses for men in 2021, so that everyone can look the part — whatever the weather. We already know the most popular sunglasses for women, and now it's the guys' time to shine!
From some classic Ray-Ban shades to some more unconventional, but just as cool sunglasses, we've got plenty to choose from here no matter your budget — just make sure they're a good fit. Whether you're looking for something cheap or you can already anticipate your bank account wincing, you're sure to discover something here. Which ones take your fancy? 
Go classic with the Wayfarer classic from Ray-Ban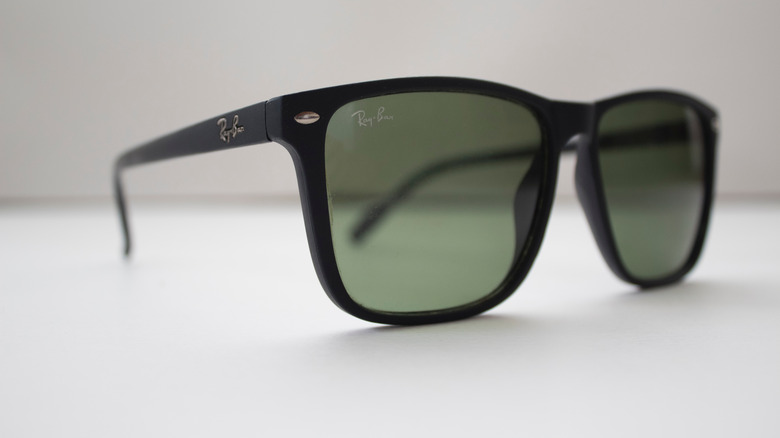 If it ain't broke, don't fix it — right? 
When you think of sunglasses, the Ray-Ban Original Wayfarer Classics may well be the first that spring to mind, and for good reason. For almost 70 years — they were first designed in 1952 — they just scream "cool," being sported by numerous celebrities over the years, and are perhaps the most recognizable set of shades (via GQ). Looking for something tried-and-tested that's not too "out there?" It's hard to go wrong with the Wayfarer. They aren't exorbitantly priced either; while not among the cheapest, they're good quality and decent value for money at $161.
While we're on the subject of Ray-Bans, they've got some more equally trendy sunglasses too. Let's take a look at the Round Metal Ray-Bans, for instance. With round frames and a gold frame, they're effortlessly cool and you might remember a certain Chris Evans wearing them in "Knives Out" (via GQ). Hey, if they're good enough for Captain America…
Round frames are classy and cool right now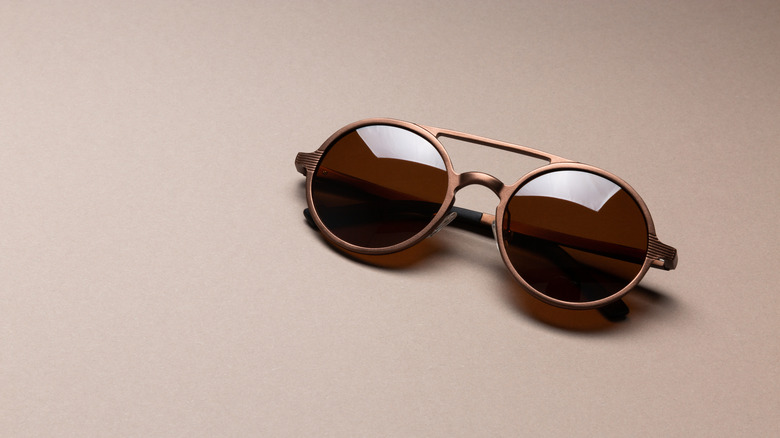 The Round Metal Ray-Bans aren't alone in being some of the most trendy shades of 2021 — when it comes to sunglasses with round frames, you (or your man) are sure to be spoilt for choice! 
Spanish fashion house LOEWE have got a pretty cool leather-trimmed round metal pair that are certainly eye-catching, and have a timeless sort of cool. The light brown lenses are accompanied by gold-tone metal and a dark leather trim, as well as tortoiseshell acetate temple tips (via GQ). They're definitely a pair of shades to look out for.
For a less expensive alternative, you could do a lot worse than The Rockefeller sunglasses by Tomahawk. These shades have a tortoiseshell frame and striking green lenses that, along with their round shape, give them a real retro cool feel. Not only that, but they make the most of Tomahawk's Halcyon+ polarized protection for crisp vision (via GQ).
Sporty shades are still trendy this summer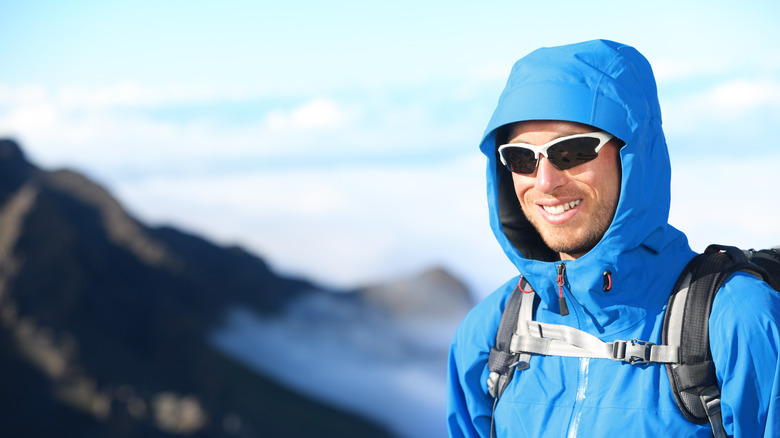 Fit for both exercise and simply relaxing in the sun, sporty-style shades are on trend this summer, and there are none better than the Aspect by Mister Spex Matt 2007 002 model. These unisex shades are made with silver metal and boast gray lenses, along with a sporty shape that makes them ideal for exercising in the summer months, and for finishing off the coolest athleisure fits too (via GQ). What's more, they aren't particularly expensive at about $68, which in our book makes them even better!
A little more expensive, but great for sportswear, are the Oakley Flak 2.0 XL Polarized Sunglasses. Comfortable and lightweight yet durable and great quality, they're great for men who are out and about a lot in the summer, be that running, cycling, or taking part in a team sport (via Verywell Fit). These half-frame shades look incredible too, and while they might not be best for more formal occasions, they're a pair to keep an eye on.
What about sunglasses with bluetooth?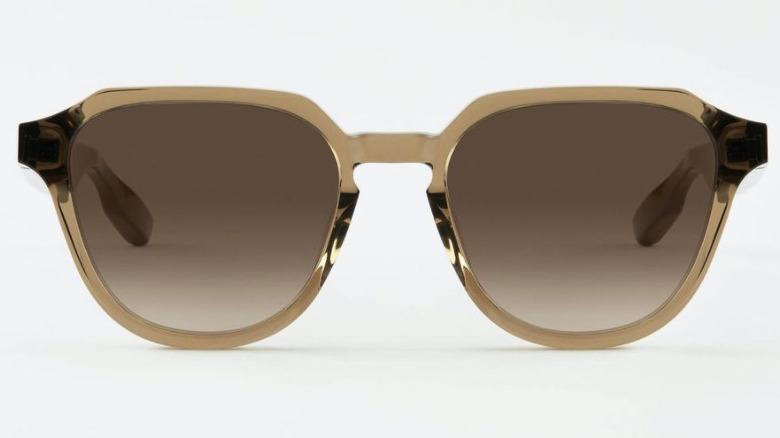 For an extra trendy option, you can't get much better than a pair of shades from Aether, which come complete with bluetooth technology! As a company, Aether is known for their inventive and progressive products, and this pair of sunglasses are certainly no exception. The Aether Model D1 comes in Smoke Brown, and has integrated speakers and bluetooth connectivity so you can not only look the part, but listen to music or speak to people while you're on the go! While it's available in three different colorways, we think the Smoke Brown is best (via Ape to Gentleman).
They aren't the cheapest pair of sunglasses around, but if you're willing to cough up about $420, they could prove to be well worth the money. Smart watches are so last year — go for smart shades instead for more style and convenience than you can imagine. Wearable tech can often be a disappointment, but these are sure to live up to expectations. 
Source: Read Full Article