Andrew Garfield: Lying About 'Spider-Man: No Way Home' Was 'Like a Game'
Andrew Garfield is one of the most hotly discussed celebrities of 2021 — and with his appearance in Spider-Man: No Way Home and Golden Globes win, that's unlikely to change in 2022. Fortunately, the actor won't have to dodge questions about reprising his role as Spider-Man in the coming year. But according to him, lying about his involvement in the film wasn't just tiring — it was also kind of fun.
Andrew Garfield spent 2021 dodging 'Spider-Man' questions
Now that Spider-Man: No Way Home has been out for almost a month, Andrew Garfield is finally opening up about his return as Peter Parker. During an interview with TheWrap, the actor discussed what it was like lying about being in the film. And although it was nerve-wracking at times, Garfield also had fun with it.
"It was rather stressful but also weirdly enjoyable," Garfield explained.
He also told TheWrap that he sometimes viewed the whole thing as though he was playing a game:
"It was like this massive game of Werewolf that I was playing with journalists and with people guessing, and it was very fun. There were moments where I was like, 'God, I hate lying.' I don't like to lie and I'm not a good liar, but I kept framing it as a game. And I kept imagining myself purely as a fan of that character, which is not hard to do."
For those unfamiliar with Werewolf, it's a party game where players are tasked with deceiving one another. It's certainly a hilarious way of describing Garfield's press experiences over the past year — although, with so many people guessing he was in the film, it's hard to say who would have won in this instance.
Fans want Andrew Garfield back as Peter Parker — again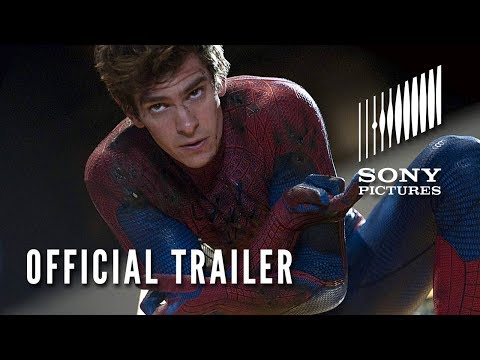 Andrew Garfield may have kept quiet about his Spider-Man: No Way Home return, but he's been pretty forthcoming about whether or not he'd reprise the role again. It doesn't seem like the actor currently has plans to put the Spidey suit back on. However, fans have been calling for Sony to bring him back for The Amazing Spider-Man 3.
Garfield did tell Variety that he was open to playing Peter Parker again, though it's not clear if he'd return for his own movie.
"I mean, yes, [I'm] definitely open to something if it felt right," Garfield said. "Peter and Spider-Man, those characters are all about service, to the greater good and the many."
For now, fans will have to look forward to Tom Holland's next outing as Marvel's beloved web-slinger. Perhaps Garfield will return to the Spider-Verse one of these days as well. Hopefully, he won't need to lie about it this time around.
Spider-Man: No Way Home is currently playing in theaters worldwide.
Source: Read Full Article