Is BTS Talented or Is the Korean Super Group Overhyped?
Korean pop band BTS has millions of social media followers and is breaking records left and right. If you haven't heard of them, or are unaware of their ARMY of followers, you're missing out. They definitely live up to all the excitement surrounding the boy band superstars.
It's not just hype, the guys are extremely talented and gaining popularity every day. 
So who is BTS anyway?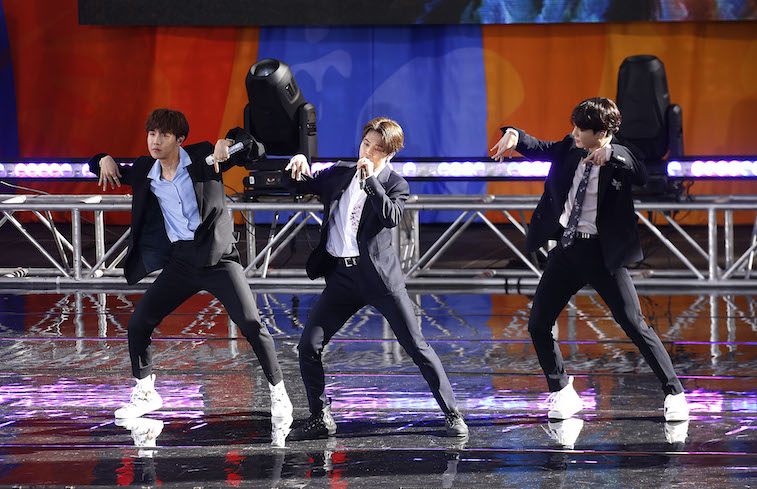 The group is made up of seven heartthrobs from South Korea who are taking the world by storm. Ranging in age from 21 to 26, the guys range in talents from singers, dancers, restaurateurs, and actors.
RM, Jin, Jimin, Suga, J-Hope, V, and Jungkook haven't always been A-listers though. When they auditioned for slots in an up and coming boy band, they had no idea what amount of success they were headed for.
Social media stars
One reason BTS is climbing to the top so fast is that they have a fab social media presence. They have made it a personal mission to connect with fans on a more intimate level, so they began making sure their posts were on all social media outlets and they monopolized the power of YouTube.
South Korea's K-pop scene is filled with hopeful boy bands who have been signed by successful and wealthy labels. Since BTS is coming from a smaller, less well-known label the boys had to stand out in order to make a name for themselves. So, the members of BTS took to social media with a vengeance, they frequently post pictures and make sure they are talking to their fans via live streams.
They adapted to their audience as well by writing many of their own songs about things they knew would appeal to their young audience including social issues and youth-related topics.
BTS has a worldwide impact
In 2017, when they performed at the Billboard Music Awards, the boys started to be known worldwide. Since their international appearance, they have started selling out their concerts all over the world. They've even had slots on some popular American TV shows, most notably the Ellen show, The Late Show with Stephen Colbert, and SNL.
Aside from being invited on popular American television shows, the group is constantly breaking records, topping charts and winning awards. Their success is unreal. A big change in their career happened at the 2019 Billboard Music Awards (BBMAs) on May 1. BTS was awarded the "top group" of the year, which is a big deal for them and the music industry in general.
They have a literal Army of fans
On their episode of SNL they played off the idea of their fandom with a fangirl moment Emma Stone, and although that was just for laughs it's true that the boys have collected their legions of fangirls. The ARMY is super dedicated to supporting and promoting the boys, especially on Twitter where they have held a Guinness Book record for the most Twitter engagements on their account @BTS_twt.
Due to their popularity, they've had the opportunity to perform twice for Good Morning America, and even performed as part of their 2019 concert series in NYC.
Do they live up to the hype?
If having chart-toppers in multiple countries is any indication, then yes, yes they do.
In 2017, BTS landed on six of Billboard's Year-End Charts, that is unheard of for a K-pop group, and it included two number one spots, No. 1 on the "World Albums Artists" chart and No. 1 on the "Social 50 Artists" chart. Their success has only gone up from there.
BTS may not be a household name yet, but it's just a matter of time.
Source: Read Full Article