What Would Jennifer Aniston Go Back and Tell Her Younger Self?
Jennifer Aniston recently sat down with her First Ladies costar and comedian, Tig Notaro, for an interview. Notaro asked all the questions fans have been dying to know for years. Aniston gave her full transparency, including how she feels about love, Friends, and getting older.
Last February, Aniston turned 50, and she celebrated her golden birthday with a big party. She has lived, learned, and loved, more than many, and she's sharing it all with us.
With all her wisdom and everything she has been through, you won't believe the simple thing Aniston would go back and tell her younger self.
Her career and most notable roles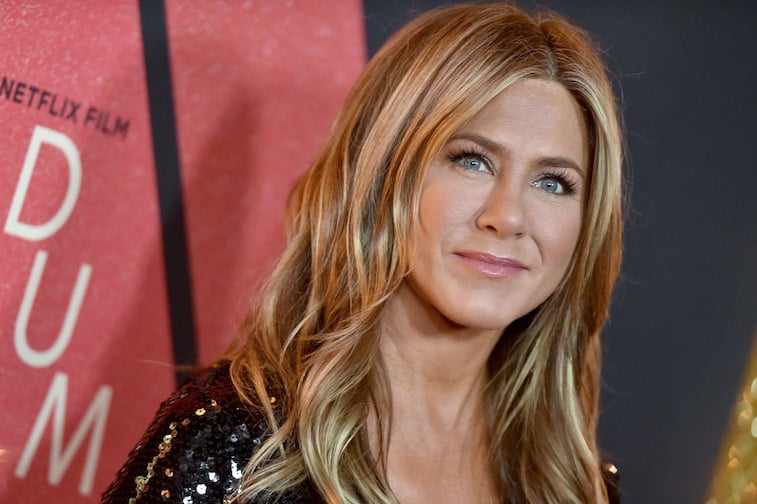 While most people know her for her big breakout role as Rachel Green in Friends, she started acting years earlier. The first television show she worked on was Molloy in 1990. Although she had had some work, her career was floundering.
Everything changed in 1994 when she was asked to audition for the role of Monica on Friends. She refused and instead asked to audition for Rachel Green. This turned out to be the best career move she could have made. Now, Rachel Green is her most notable role.
During the interview, Notaro said, "Meanwhile, Friends continues to endure." To which Aniston replied, "I know! What is that? It's like a living organism that just can't be stopped."
She is also surprised the sitcom is still one of Netflix's most popular shows.
That role made Jennifer Aniston a sought after, high profile celebrity. It ultimately shaped the actress that she is today.
The way she feels about love
Another surprising revelation that Aniston shared with Harper's BAZAAR has to do with love. It is no secret that she has had her fair share of heartache. Her last two marriages didn't work out, and although she has always wanted to be a mother, she still isn't.
Her marriage to Brad Pitt was one that fans were sure would last forever. When they announced their divorce, the media turned into vultures picking everything she did apart. Some rumors surfaced that the relationship failed because of Angelina Jolie. Others stated she was unable to have kids, so Pitt left.
Regardless of the reason, fans are still trying to ship them back together.
Now with her separation to Justin Theroux, media is back at it. They are always painting a sad picture, but it turns out Aniston isn't so pessimistic.
When asked how she feels about love, Aniston said, "When it comes knocking, it's going to be welcomed. But I would say I don't find any of my past has given me a reason to harden up and create a shell or a wall."
She also said, "I think we have many soul mates. I don't think there's one and one only. I think we have soul clusters."
What would Jennifer Aniston go back and tell her younger self?
Now that Jennifer Aniston has reached her golden 50s, she has had a little time to reflect on her life. When Notaro asked what she would go back and tell her younger self, she replied simply. "Just wait till you're 50. It's going to be amazing."
With everything she has been through, the one thing she would tell her younger self about is how great being 50 is. It sounds like she lives her life to the fullest. She doesn't waste her time on social media. She has friends she has known for decades. She is happy to live her life on her terms.
So, the next time you see a tabloid trying to make her sound like a sad, heartbroken spinster, ignore them the same way she does.
Source: Read Full Article