UFC 284: Alexander Volkanovski, Islam Makhachev, and the spear and shield paradox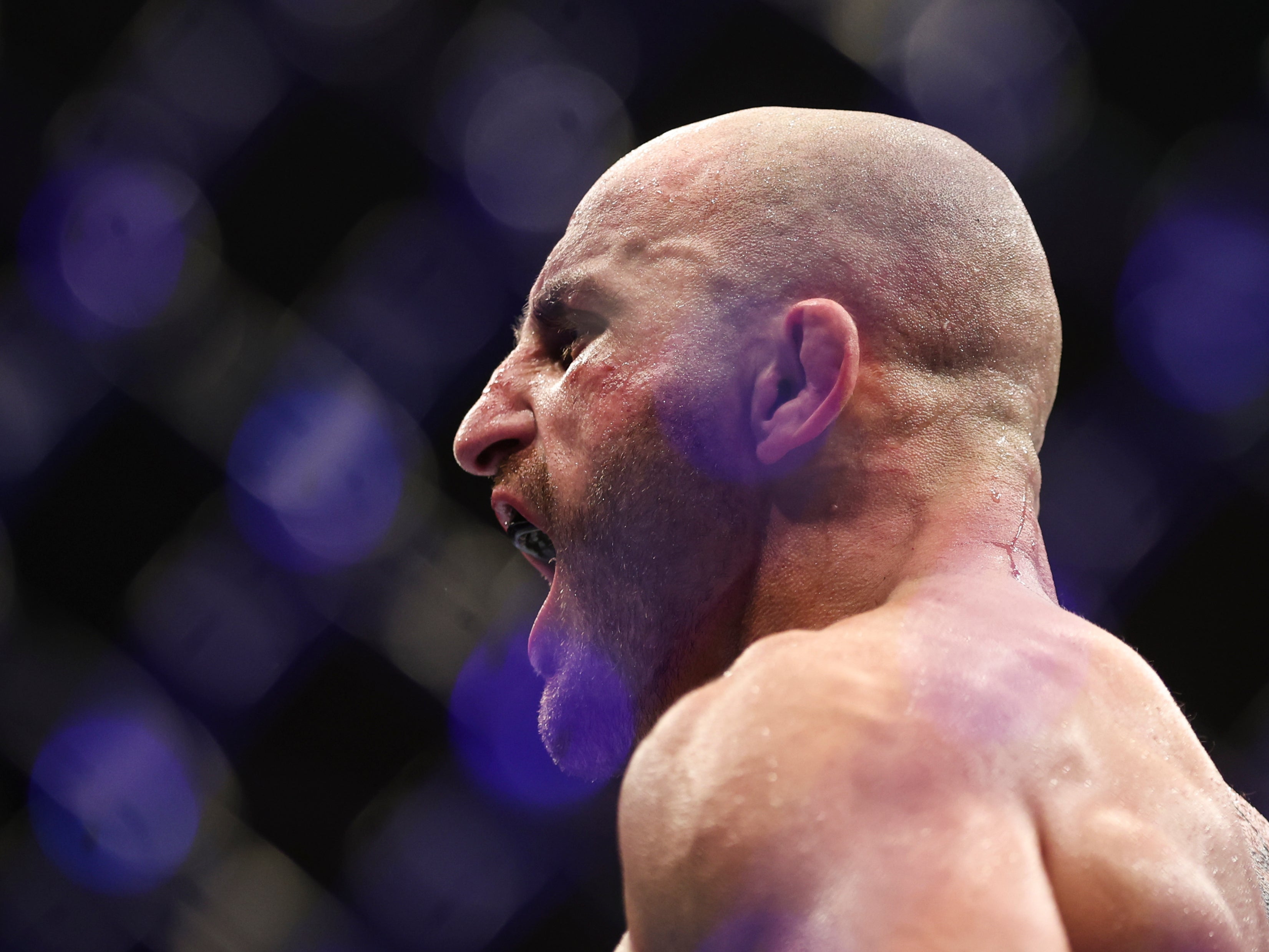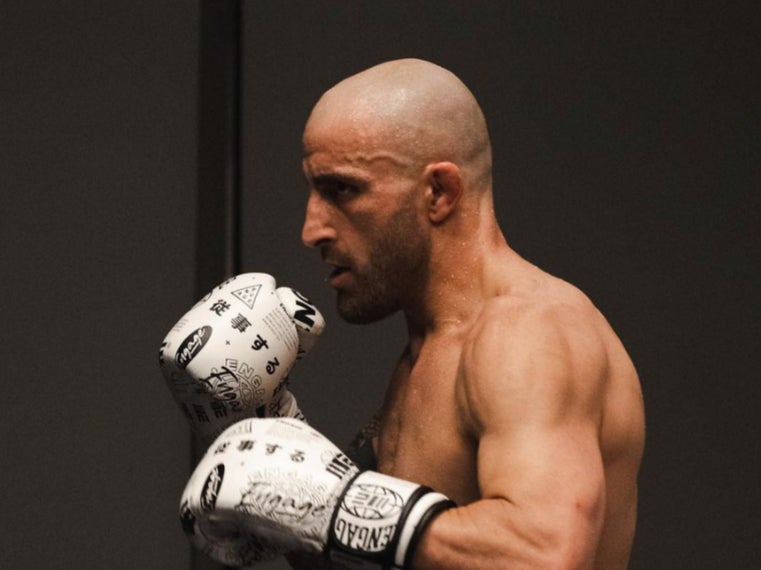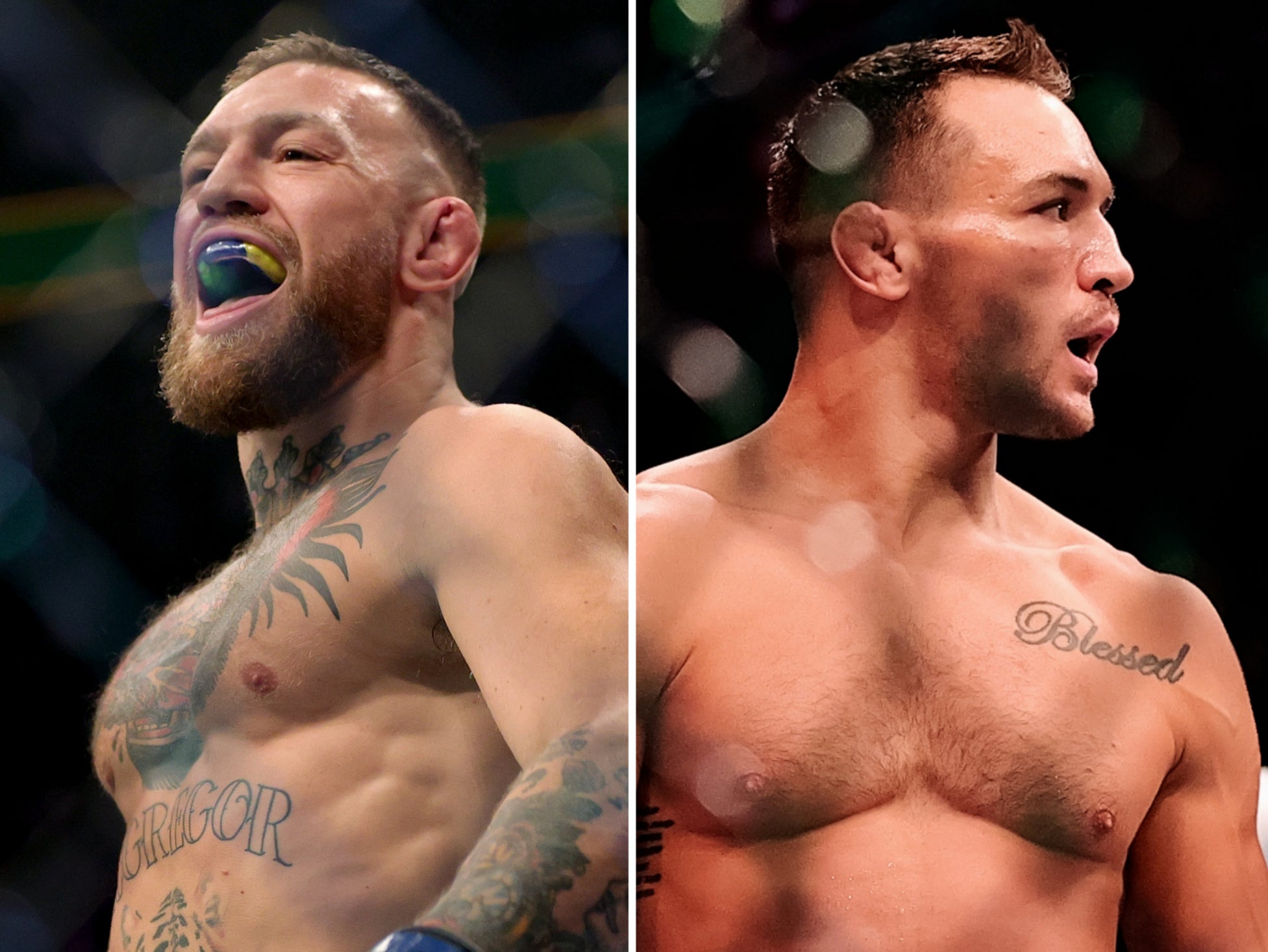 Makhachev has always had a tendency to make the Octagon a more claustrophobic environment than its 750-square-foot plan would suggest, by employing Dagestan's now trademark, indefatigable approach to wrestling – just as Khabib did before him, but with sharper striking than the former champion. As such, the UFC did not have the easiest of tasks in trying to find higher-ranked fighters that were willing to put their spot on the line against the 31-year-old.
But when Makhachev throttled Oliveira in Abu Dhabi, forcing the serpentine submission specialist to tap out in the second round after flooring the Brazilian with a crisp counter hook, the voices of the doubters were swallowed in the swell on Yas Island, the raucous reception in the Etihad Arena rising with the waves outside. To those in attendance – many of them devout Muslims like the newly-crowned champion in front of them – Makhachev was a conduit to the fighting gods.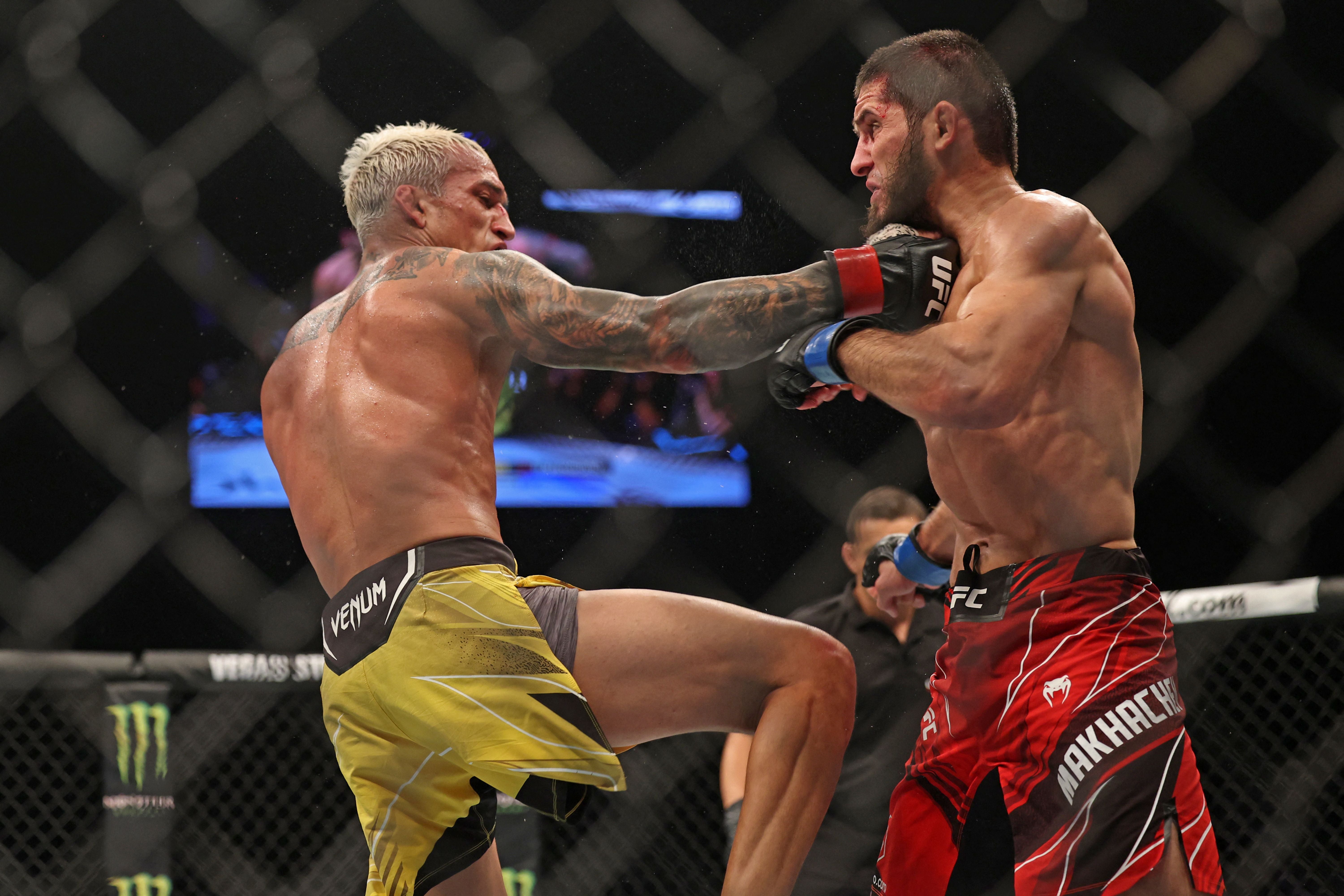 Makhachev dropped Charles Oliveira before submitting the Brazilian, who has the most submission wins in UFC history
As arguably the greatest mixed martial artist on earth right now, however, Volkanovski can stake a similar claim, and when he is welcomed by his compatriots in the RAC Arena on Saturday night, their devotion will border on worship.
Volkanovski's professional record stands at 25-1. The 34-year-old's only loss came 10 years ago and at welterweight. In the time since, the Australian has won 22 fights in a row, notably beating the consensus greatest featherweight of all time, in Jose Aldo, and thrice defeating the Brazilian's apparent successor, Max Holloway. The Hawaiian had only just submitted his own claim to the status of 145lbs GOAT when Volkanovski shredded it over the course of 15 rounds across three years.
Some argue that the versatile and efficient Volkanovski has already surpassed Aldo, supplementing his win against the Brazilian and trilogy of victories over Holloway by triumphing against Chad Mendes, Chan Sung Jung and Brian Ortega. Whether Volkanovski has exceeded Aldo's achievements at 145lbs will become of increasing irrelevance on Saturday, however, if the featherweight champion can further define his own legacy by capturing lightweight gold. Such a victory would see "Alexander The Great" become just the fifth fighter in UFC history to hold two titles at once. The first, Conor McGregor, is the only fighter to have held the 145lbs and 155lbs belts simultaneously, pursuing the latter after winning the former – like Volkanovski.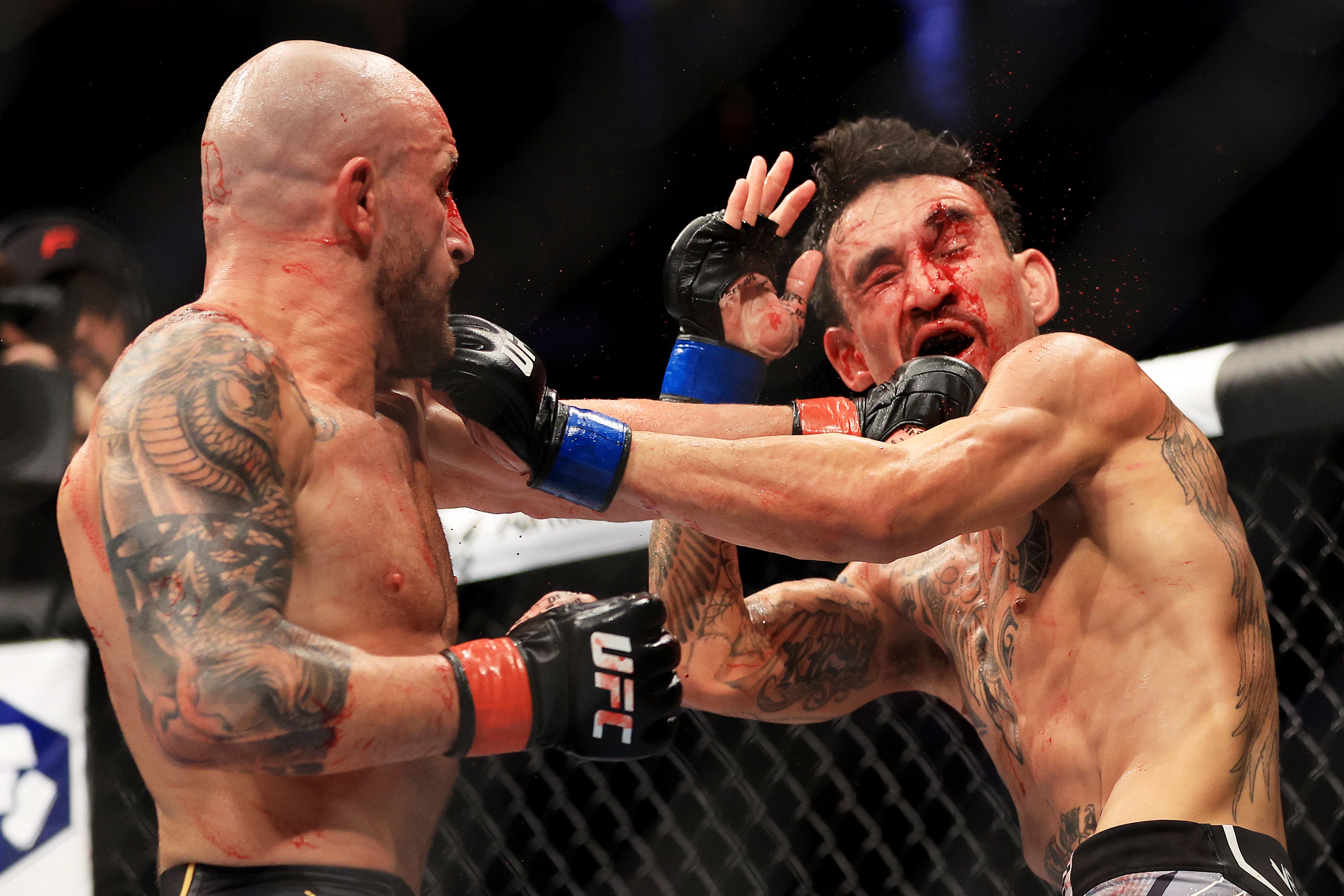 Volkanovski (left) has outpointed Max Holloway in all three of their fights, all of which have been for featherweight gold
Yet McGregor defended neither belt, whereas Volkanovski has promised that – even if he is to collect Makhachev's title on Saturday – he will return to featherweight at the earliest opportunity to take on the winner of this weekend's co-main event. It is in that bout that Yair Rodriguez and Josh Emmett will vie for the interim featherweight title and a shot at Volkanovski later this year.
Still, Volkanovski, who possesses a rare fight IQ, knows that he cannot overlook Makhachev if he is to overcome him. In Perth, Makhachev will pit his directness against Volkanovski's dynamism; the Russian will look to swallow the home fighter's skill with his all-consuming pressure. Southpaw Makhachev, with a four-inch height advantage, has repeatedly referred to Volkanovski as "small" and "the short guy", but the Australian's past as a 200-plus-lbs rugby player and corresponding strength will aid him here.
"Even if he gets me in a bad position, you'll probably see a smile on my face," Volkanovski said last week. "You'll probably see me talking to him, like: 'Hey, is this all you've got? You're not as strong as you thought, alright? I'm not as small as you thought, alright?'
Islam Makhachev
Alexander Volkanovski
• Age: 31
• Record: 23-1 (4 KOs, 11 submissions, 8 decisions)
• From: Dagestan, Russia
• Notable wins: Charles Oliveira, Dan Hooker
• Age: 34
• Record: 25-1 (12, 3, 10)
• From: New South Wales, Australia
• Notable wins: Jose Aldo, Max Holloway (x3), Chad Mendes, Chan Sung Jung, Brian Ortega
"I'm gonna be fighting for every milimetre, and I'll do that for 25 minutes. You won't see me break at all. If he gets me down and I get back up, [I want to] look at his corner and be like: 'What now?' Put some of these [fists] in his face. I need to capitalise when I'm on the feet. I'm gonna be trying to find that chin and trying to find it hard.
"I feel like them [Makhachev, and Khabib before him] being so uncomfortable on the feet and getting desperate for takedowns, and not being as succesful as they originally planned, I feel like that's where [Makhachev] is gonna start losing his head – him and his corner."
Often in fights with stakes as seismic as these, fighters will bluff. Not in this case. Volkanovski and Makhachev's gameplans cannot be concealed; one must simply be deconstructed on the night.
Recommended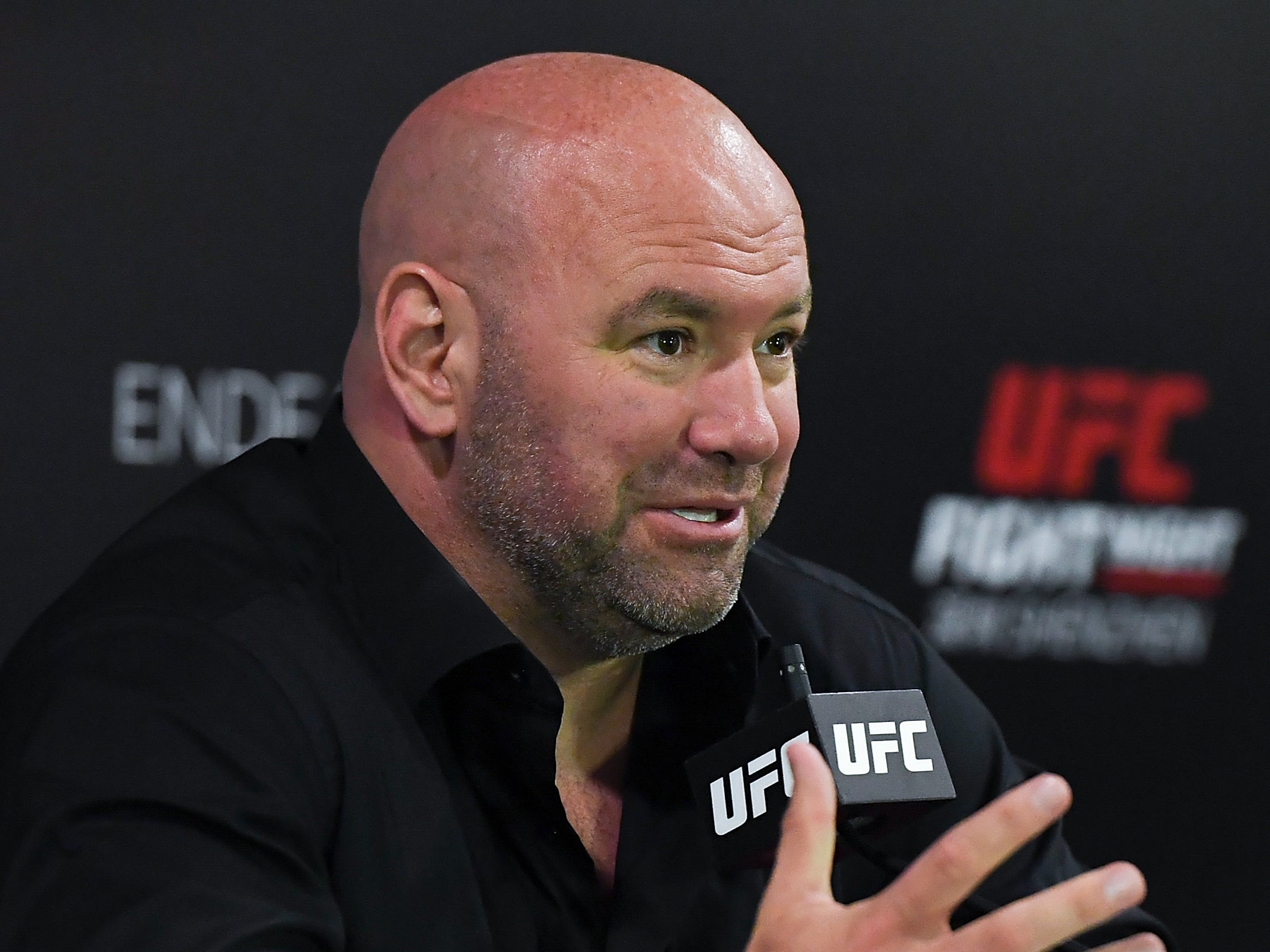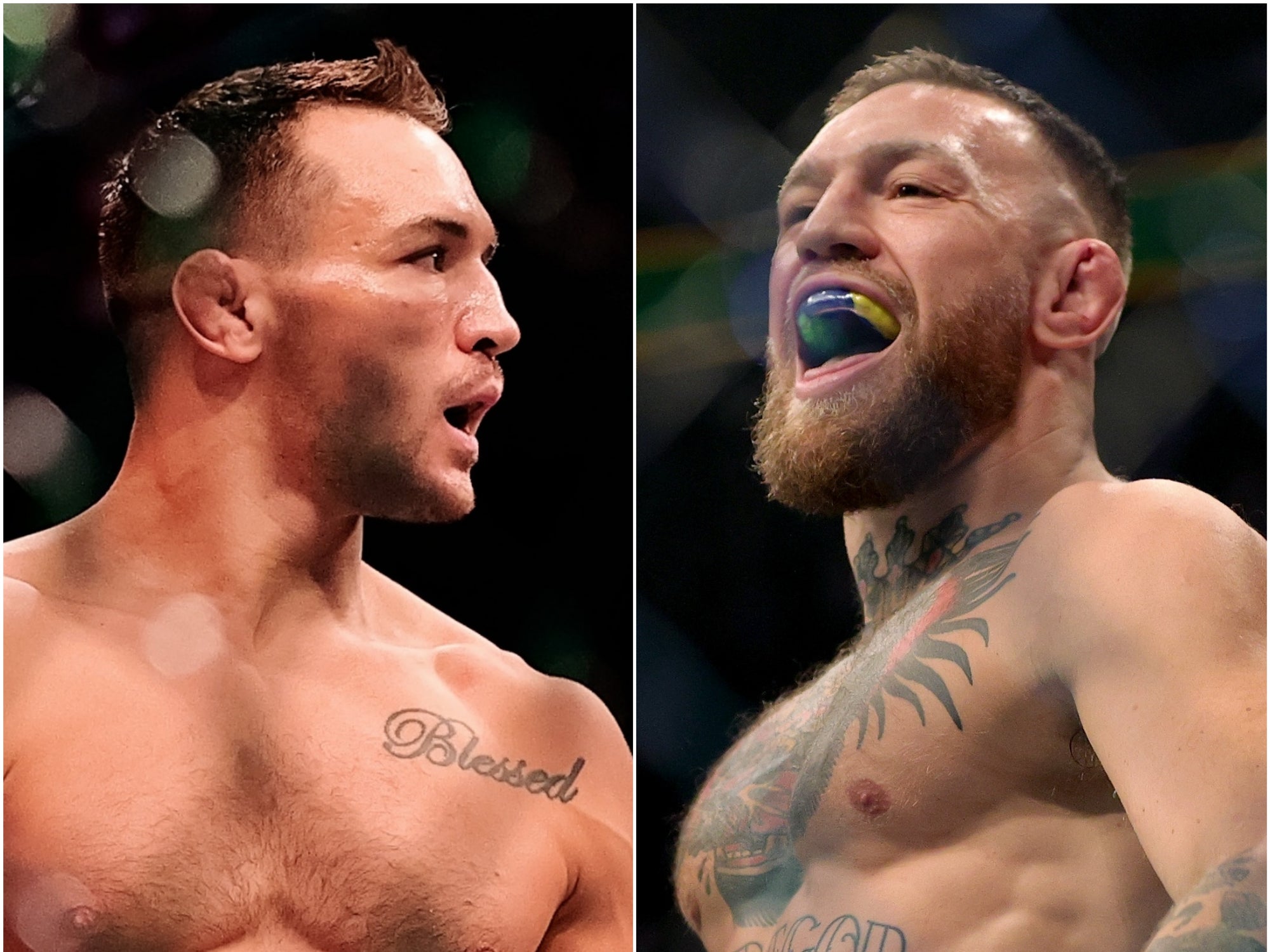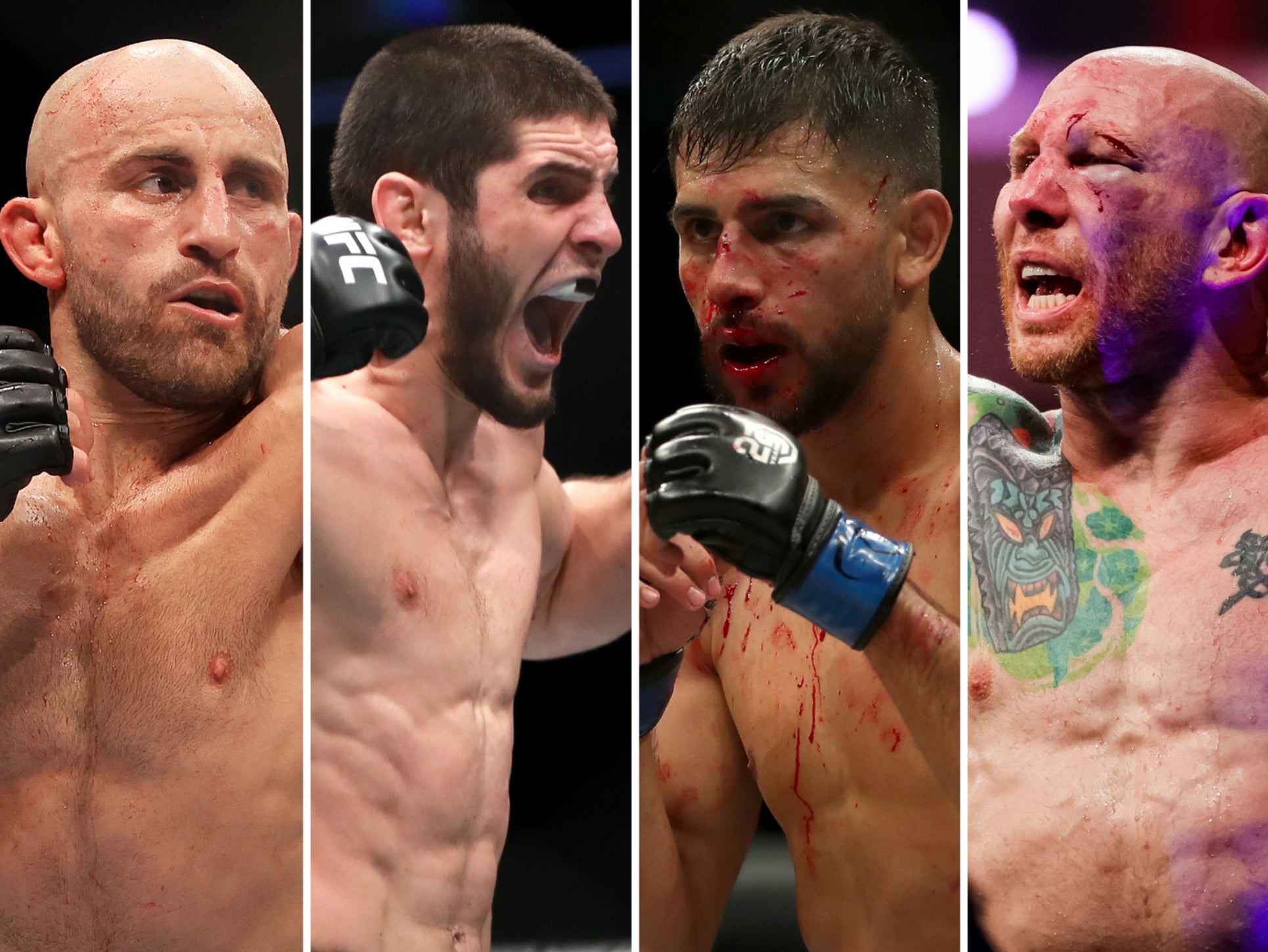 At UFC 284, it's featherweight champion vs lightweight champion, pound-for-pound No 1 vs pound-for-pound No 2, eight years unbeaten vs 10 years unbeaten. As Han Fei would put it: It's spear vs shield.
Click here to subscribe to The Independent's Sport YouTube channel for all the latest sports videos.
Source: Read Full Article