'Bridgerton' Season 3: Penelope and Colin's Love Story's Theme Makes Perfect Sense
Bridgerton fans might think they know what's coming in season 3. But Penelope Featherington (Nicola Coughlan) and Colin Bridgerton (Luke Newton) will have more than their friendship that'll bring them together. This is the theme of their love story.
'Bridgerton' Season 3 will focus on Penelope and Colin
The Netflix show is jumping out of order by covering Penelope and Colin's story next. Coughlan said at Netflix's FYSEE Space's opening night ATAS panel this has been the plan for a while now, according to People.
"Like Lady Whistledown, I have been keeping a secret for quite some time and I can confirm to you all that season 3 is Colin and Penelope's love story," the actor said. "I have kept that secret since two weeks into season 2. This is the first time I am saying it here."
The show's Twitter account also shared a Lady Whistledown promo that read, "It is only fair that in this author's third year chronicling the marriage mart, Mayfair's social season should find its focus on a third son…as well as a third daughter."
Penelope and Colin's love story's theme is about stepping out of the shadows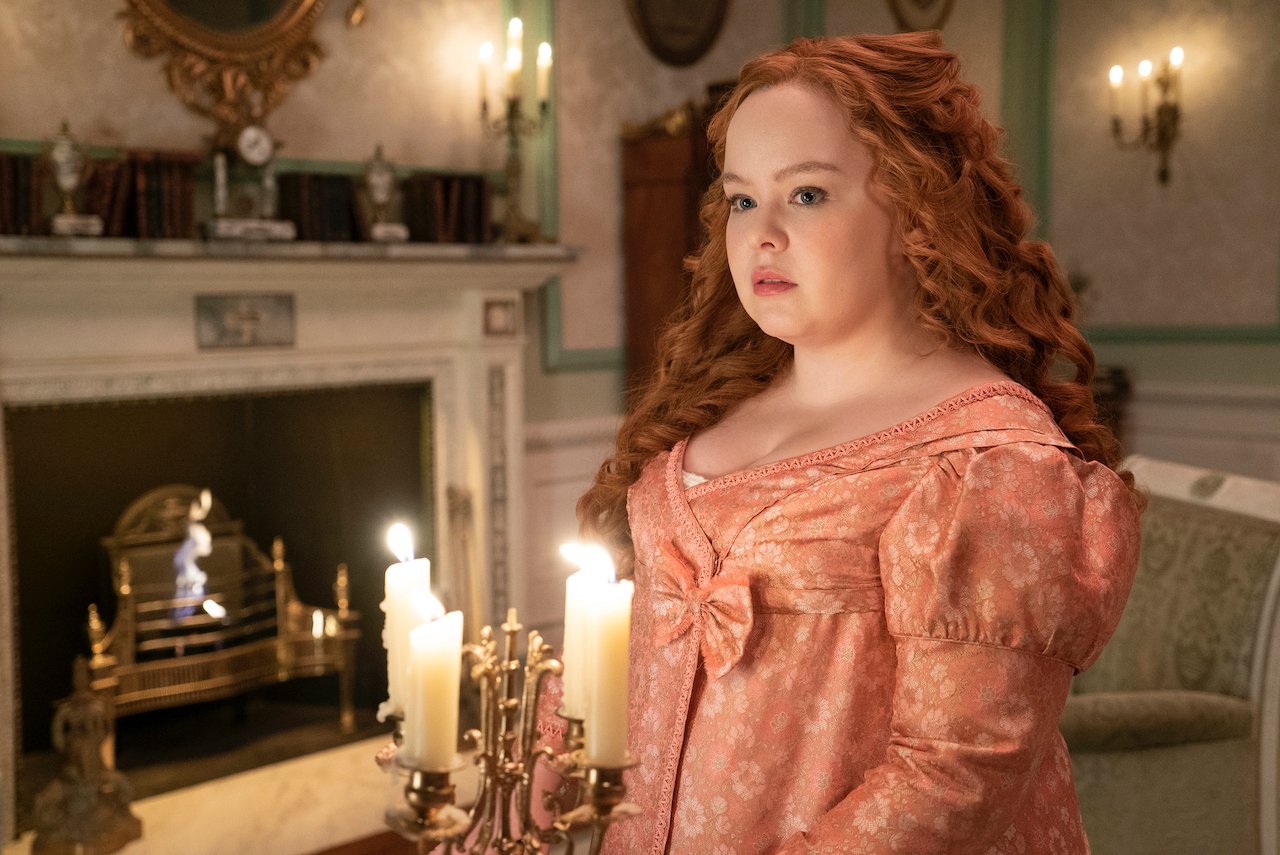 Fans know season 3's trope will be friends to lovers. But showrunner Jess Brownell revealed to Variety what the theme of their story would be beyond that.
"I don't want to say too much, but in general, we're playing a little bit with the fact that this season is about two characters who are sort of stepping out of the shadows," Brownell teased. "Colin, as a third son who's kind of been behind the scenes a little bit, and Penelope as Lady Whistledown, living this dual identity and in her public face, really living on the wall. So watching these two step into the sunshine and find each other will be really rewarding."
Colin recently has been searching for his own identity through traveling and business pursuits in season 2. Meanwhile, Penelope struggled to balance her writing as Lady Whistledown and her friendship with Eloise (Claudia Jessie). Hopefully, by the end of season 3, both characters will have more confidence in themselves.
Will Eloise Bridgerton reveal the Lady Whistledown secret?
Season 2 ended with Eloise piecing things together and realizing Penelope is Lady Whistledown. Eloise was upset because Lady Whistledown revealed her and her family's secrets in the past.
Penelope tried to apologize, but Eloise didn't accept it. Finally, Penelope lashed out at Eloise by saying she's all talk but doesn't do anything. Eloise may reveal her former friend's secret next season. That would force Penelope into the light, which follows the theme. However, it's hard to imagine Penelope and Colin's relationship working while her friendship with Eloise stays fractured. It's possible the friends will resolve their issues privately instead. Fans will have to wait and see what will happen.
Source: Read Full Article