'Cobra Kai' Cast Members Gianni DeCenzo and Jacob Bertrand Each Practice Different Martial Arts Than Karate Between Seasons
On Cobra Kai, cast members Gianni DeCenzo and Jacob Bertrand trained in Karate. The show is based on the Karate Kid movies, but that isn't the only martial art they study. Both actors even took it upon themselves to train in between seasons, and each of them chose a different martial art to practice. 
DeCenzo and Bertrand spoke with Showbiz Cheat Sheet on Dec. 20, DeCenzo on Zoom and Bertrand by phone. They each described the additional martial arts they practice besides Karate. Cobra Kai Season 4 is now streaming on Netflix. 
Gianni DeCenzo had to catch up to the 'Cobra Kai' cast
Cobra Kai cast DeCenzo as Demetri, one of the high school students who took up Karate. Demetri didn't join up until season 2, after he saw all his friends join Cobra Kai. However, Demetri went for Miyagi-Do's free classes. That meant DeCenzo didn't start training in Karate until season 2, and in between seasons he's tried out another martial art.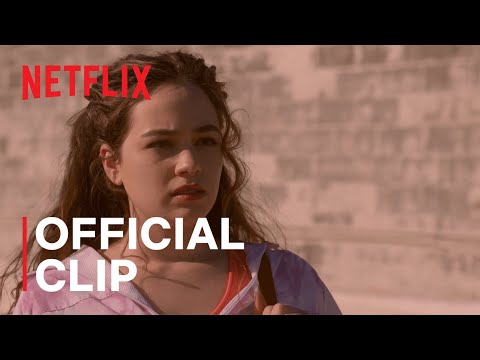 "I try to stay flexible," DeCenzo told Cheat Sheet. "Something that I like to do, especially with my dad, we take Kkrav Maga classes which is an Israeli fighting technique. It's definitely different from the stuff that they have us do on Cobra Kai but it has a lot of similar kicks and punches so it does help in that sense. In general, I just try to stay in shape. I always tell myself next season I'll get shredded so hey, who knows? Maybe season 6, fingers crossed."
Jacob Bertrand knows more martial arts than Eli Moskowitz/Hawk
Cobra Kai cast Bertrand as Eli, one of Johnny Lawrence (William Zabka)'s first Cobra Kai students. Learning Karate also led to Eli's transformation into Hawk with his colored mohawk. Betrand began training from season 1 of Cobra Kai, but has added to his practice between seasons as it relates to Eli/Hawk.
"In between season 3 and 4, I was doing a little bit of Muay Thai," Bertrand said. "Specifically for my character, that's what I train more than anything. Hawk is constantly throwing these super brutal elbows. That's what I trained at during the off season."
4 seasons of 'Cobra Kai' taught Gianni DeCenzo and Jacob Bertrand a lot
As fans who watched Cobra Kai Season 4 saw, there is a lot more fighting compared to the first season. Each season, the Cobra Kai cast members add to their skills. For those who only started in season 2, it's helpful to have more training under their belt. 
"As the years went by, I knew more and more what to expect," DeCenzo said. "I had gotten better and better and trained on the off time to try to make sure I was prepared for whatever they would throw at me. They would throw things at us pretty last minute sometimes because they're just so busy training other people. It can be a hectic schedule but I felt a bit more prepared in later seasons, which thank God."
Even for Bertrand, training from the beginning is still not the same as dedicated martial arts training. Bertrand is still an actor, but after four seasons, the accumulated training is paying off for the Cobra Kai cast. 
"I think it's just becoming more and more comfortable," Bertrand said. "Getting the flow down to the choreography. I will say first starting off, choreography was decently difficult for me to remember, but as seasons go on, just working so much choreography over and over again, you start to be able to retain that and work at that muscle memory more. Be able to just pick up things quicker. That's the biggest thing I noticed is I can pick up choreography a lot quicker now than when I first started. That's probably been the nicest thing is just working at that memory skill a lot. There's definitely been a big change from season 1 to now, for sure."
Source: Read Full Article