How Cote De Pablo Really Feels About Leaving NCIS
The hit CBS drama "NCIS" has constantly faced the challenge of character exits over its 18-season run. Season 18 was no different, as it saw four characters leave the show. Midway through the season, it was revealed that (spoiler!) Jimmy Palmer's wife Breena died from COVID-19. The other exits came in the form of the team's operational psychologist, "Jack" Sloane, who moved to Afghanistan, Tobias Fornell's daughter Emily, who relapsed and died of a drug overdose, and Special Agent Eleanor Bishop, who went undercover.
While the creatives at NCIS have tried to accommodate these exits into the show's plots and maintain continuity, some exits have significantly impacted the show's storyline and its reception by fans. Some notable names to exit the long-running TV drama over the years include Michael Weatherly, Lauren Holly, Sasha Alexander, Muse Watson, and Emily Wickersham, among others.
Despite a series of character exits, each episode of "NCIS" Season 18 was viewed by over eight million viewers (per TV Series Finale), demonstrating that the show still has a plenty devoted fan base that sticks around despite character exits. Still, there's been one particular character exit that many fans wished hadn't happened — the character of former Mossad officer Ziva David, played by Cote de Pablo. The actor had long been part of the soul of "NCIS" and was adored by fans. Considering how she influenced the show's fanbase, what does De Pablo feel about leaving "NCIS?" Read on!
Cote de Pablo thought her exit was "rushed"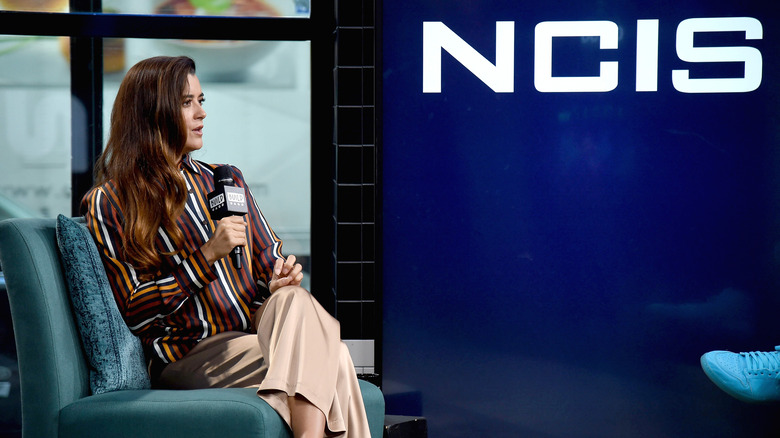 Cote de Pablo had big shoes to fill when she was introduced to the show in Season 3. Per Newsweek, the actor was brought in to replace Sasha Alexander, whose character was assassinated on a mission. In real life, Alexander wanted to pursue other projects. De Pablo took over and was part of the show until Season 10. Her exit took fans by surprise, but that wasn't the end. She made surprising returns in Seasons 16 and 17.
De Pablo has said that it was a personal decision to leave the show. "As far as my decision to leave, that's a personal thing, and I'd rather leave it at that. The idea of leaving was not something I toyed around with for a long time. It was an overwhelmingly hard thing — at times terrifying," she told TV Guide in 2013. De Pablo also wasn't too happy with the way things ended, as her character's exit felt a bit "rushed." Speaking to TVLine in 2016, the actor said that she would've liked some "closure."
Despite how her character was made to leave the show, De Pablo didn't have any "second thoughts" on leaving the show. "I'm very happy with my choices. I spent time with family, which was incredibly important for me. I've had time to deal with me, which I couldn't really do for a long time, so I'm blessed for that," she told TVLine.
Cote de Pablo felt the show didn't do much justice to her character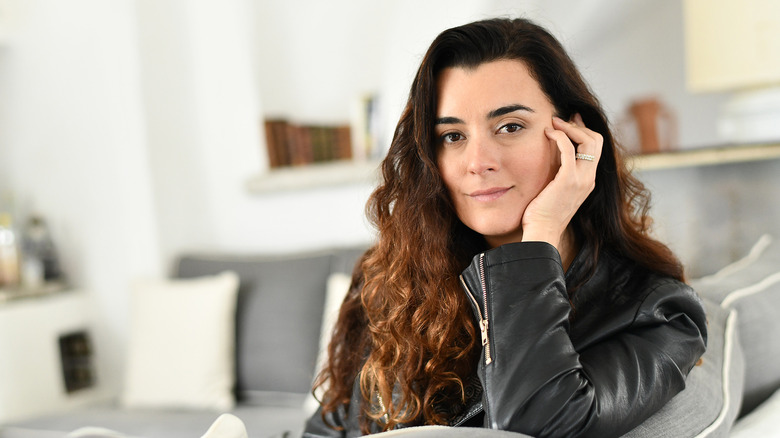 After Cote de Pablo left the show, "NCIS" executive producer Gary Glasberg released a statement, saying that the actor's decision to leave the show was her own and that it took the crew by surprise. However, that did not mean that de Pablo's exit from "NCIS" was as smooth as she wanted.
De Pablo told Yahoo TV that she wanted to stay with the show for a few more episodes but had little choice. There was more to the story, though: she also thought that her character wasn't treated well. "I perceived that the character was not being treated with the respect that she deserved…They were going to send her back to Israel and make her an unfortunate, miserable woman," she revealed in a 2016 Q&A (via Newsweek). "I said, 'What do I leave all the women that have watched and followed the show for so long?' And I didn't think it was fair. So I said, 'Unless someone can really write something fantastic for her, I won't go back.'"
The goodbye was emotional, and de Pablo said the day was "beautiful" too. "I'm horrible at saying goodbyes, because I've been saying goodbyes ever since I left my country [Chile] when I was 10, so even though I did not utter the word goodbye, I was able to hug them and let them know how much I loved them," she told TV Guide. "And that's all that matters."
Source: Read Full Article