How Did Gregg Leakes Make His Fortune?
Recently, while visiting her lounge in Atlanta, Ga., NeNe Leakes gave customers an update on her husband Gregg Leakes' ongoing battle with cancer. After some people complained about NeNe being "rude" for not acknowledging a birthday party, the reality star was recorded announcing over the PA system that she is currently dealing with some very serious issues. "My husband is transitioning to the other side," NeNe told the attendees (via Page Six). "You don't know what we're dealing with right now."
After explaining that she walked into the lounge to check on her business, NeNe stressed that Gregg may have only a few days left to live. "So, when people approach and say, 'You're rude because you don't want to say happy birthday,' my husband is at home dying. I don't want to say 'Happy birthday,' okay?" 
In the unfortunate case that Gregg will indeed pass away soon, he would at least be able to leave his many children a small fortune. According to Celebrity Net Worth, Gregg is currently worth $4 million, partly thanks to his and NeNe's years-long appearances on Bravo's "The Real Housewives of Atlanta." How did Gregg exactly make his fortune, though? Let's find out below.
Gregg Leakes invested in real estate (and NeNe)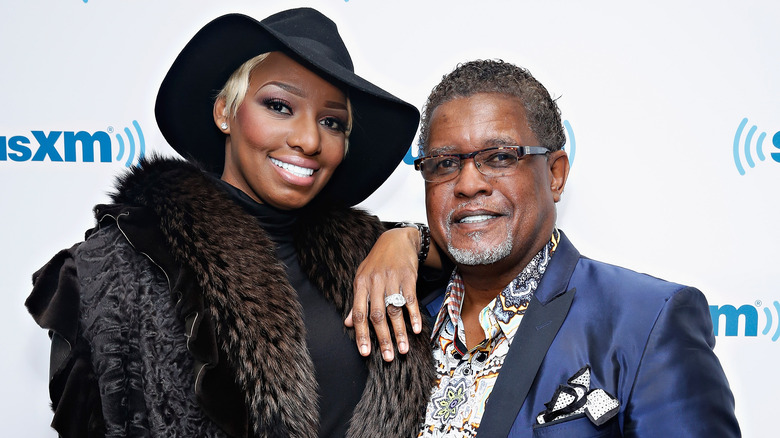 Before adding "reality TV star" to his resume, Gregg Leakes earned his cash as a real estate investor and consultant with over 20 years of experience in the business. According to Gregg, he not only invested in real estate, but in her wife's early TV career, too. 
"I spent $300,000 cash on Season 1," Gregg said on a leaked tape in 2010 (via Atlanta's Majic 107.5) in the midst of his and NeNe's messy divorce. "I spent $300,000 of my own money. I wanted to make sure that she jumped off in that show," he continued. "We knew that if they made that show around her, you have got to blow up. I'm sucking everything I can into her. And she went and did her job. She blew up." Gregg's investment proved successful, as his current yearly income is quite impressive.
Per Celeb Worth, Gregg earns a whopping $900,000 per year, which equates to a monthly earning of $75,000. In 2015, he and NeNe even bought a luxurious $2 million Mediterranean-style mansion in Duluth, Ga., which came with six bedrooms, six bathrooms, and a four-car garage (via Straight From The A). More recently, in January 2020, the couple purchased a second home close by, priced at $250,000, per Yahoo!. Gregg and Nene also own a new bar and restaurant in Duluth, Ga. called The Linnethia Lounge. Despite their comfortable lifestyle, Gregg went through some financial issues in the past. Read more below.
In 2016, Gregg and NeNe Leakes owed over $800,000 in unpaid taxes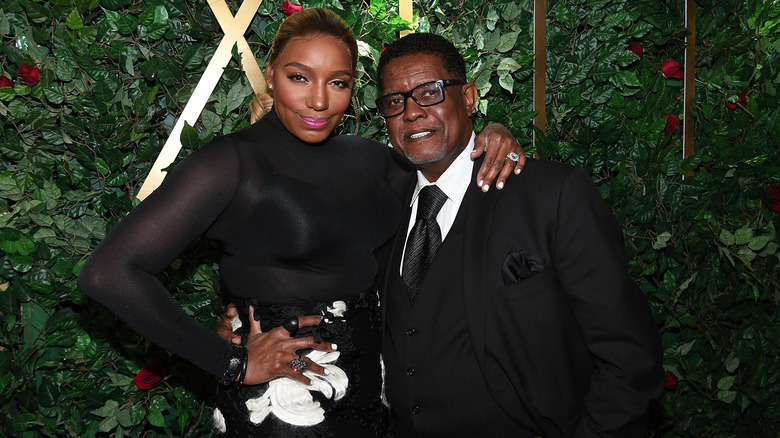 As reported by The Daily News, Gregg and NeNe Leakes lost their five-bedroom home in 2008. At the time, the couple was renting the house and the real estate agency, Winwood Properties, hit NeNe and Gregg with an eviction notice after they owed $6,240 in back rent. Though the Atlanta housewife refused to comment, "RHOA" castmate Kim Zolkiac-Biermann had something to say.
"[The house] was a lease purchase corporate deal with Greg and his company," Kim said via email to The Daily News. "Things didn't work out between the two of them so they did what they had to do and he did what he had to do." Unfortunately, Gregg and NeNe's financial issues didn't stop here. A few years later, in 2016, the couple was hit a massive tax lien by the IRS.
According to court documents obtained by Radar Online, Gregg and NeNe owed $824,366.01 in unpaid federal taxes from 2014. In addition, those same documents added that Gregg had another tax lien of $45,752.42 from 2012, and revealed that NeNe's husband hadn't paid taxes since 2004. Despite their past issues, however, the couple seems to be in a much better standing financially, given all their recent purchases.
Source: Read Full Article