How Meredith Vieiras Husband Struggles With His Health
Meredith Vieira is a prominent television host and personality, best known for her eponymous talk show, "The Meredith Vieira Show," and for hosting "The View," "Who Wants to Be a Millionaire," and "TODAY." Despite her illustrious career, which spans decades, at the end of the day, Vieira finds support in her large and loving family, consisting of her husband, journalist Richard Cohen, and their three kids. 
The COVID-19 pandemic has hit hard around the world, and Vieira has made the most of it by using the time away from her busy work life to soak up the days with her husband in their New York home, as reported by Closer Weekly. It has been a period of deep reflection for the television broadcaster. "I love and I value this space that we've created," Vieira explained to the outlet. "It's not just a house, it is our home and it brings me a lot of peace. Being with Richard and appreciating my life and how much I value my life and the lives of all of those around us." The 67-year-old added that she's fortunate that she lives near walking trails where she can get out and hike whenever she wants as this activity provides an opportunity to meditate on the daily struggles of life.
Spending time with her husband is important to Vieira for another reason, too — the author has suffered from a chronic disease for the past nearly 50 years of his life. Keep scrolling to find out what it is.
Richard Cohen never hid his illness from his wife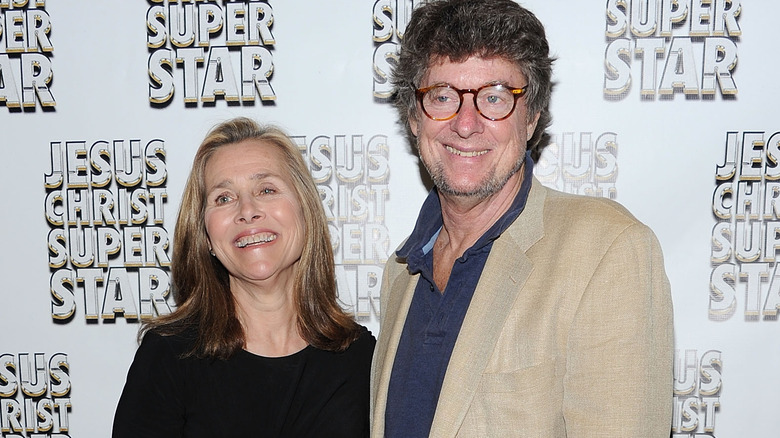 Meredith Vieira met her husband, journalist Richard Cohen, in 1982 and neither had any doubt that they were meant to be together, per Yahoo! Life. The couple has now been married for 35 years and share three grown children, Benjamin, Lily, and Gabriel. Unfortunately, Cohen was living with a painful secret when he met Vieira — when he was just 25, Cohen was diagnosed with multiple sclerosis. Speaking to Yahoo! in 2019 about the period of time when he began showing physical symptoms of the disease, he admitted starting out in denial despite the fact that both his father and grandmother suffered from MS. "I dropped a coffeepot for no reason," he said. "I noticed a little numbness in my leg. It hit my eyesight fairly quickly … [but] I thought I was really beating it. I was living in denial."
By the time Vieira and Cohen met, the journalist had been coping with his illness for the better part of a decade. But he reports (per Yahoo!) that he was up front with the television host straight away and that she took it in stride. Having MS isn't a walk in the park, but Vieira has stuck by her husband's side through it all. In an interview with People, Vieira shared the secret to getting through the tough days. "We definitely allow each other to vent…" she revealed. "Because there are days I can't stand it and the limitations it puts on the entire family … But we don't dwell."
Meredith Vieira has struggled with her health as well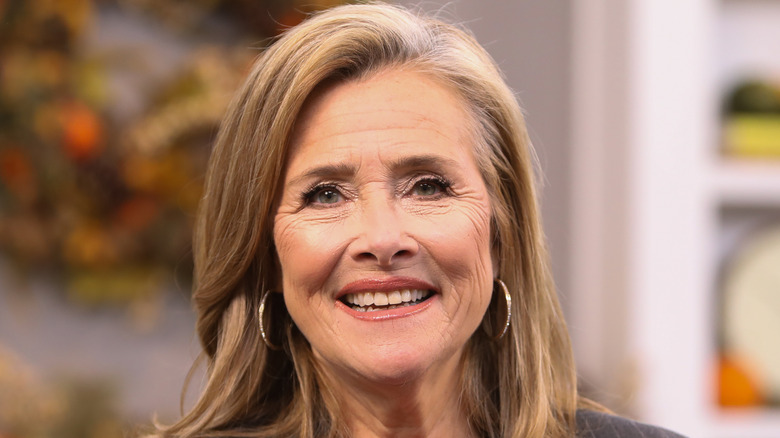 While Meredith Vieira's husband, Richard Cohen, struggles daily with his multiple sclerosis, the television personality has also suffered from poor health in the past, mainly from the demands of her career. Speaking to Good Housekeeping, Vieira revealed why she left "TODAY," admitting that it was not working for her in terms of her personal life. Despite loving the job, Vieira was forced to wake up at 2:30 every morning to prepare for the day and get to work on time. Unsurprisingly, this unrelenting routine left her sleep deprived and physically drained. Vieira noted, "When you're tired all the time, you just don't feel well. It's easy to gain weight; it's easy to get depressed. And there's anxiety … all of those things really started to weigh on me."
"TODAY" was only one of Vieira's demanding jobs over the years, but the toll on her body and personal life ultimately forced the host to reevaluate what was best for her. However, the decision to leave was not easy as Vieira enjoyed the work and did not want to give up her "TODAY" family. In the end, the talk show host reasoned, "Life takes you down different paths, and you can't keep the job purely for the sake of the job." She added, "Is it worth risking my health? I don't think so." Quitting "TODAY" seems to have paid off and Vieira has been able to focus on her health, her family, and her personal aspirations since leaving TV.
Source: Read Full Article