Jessa Duggar And Ben Seewalds Most Controversial Moments
Jessa Duggar and Ben Seewald's relationship was documented by camera crews from the start, but fans of "19 Kids and Counting" and "Counting On" rarely saw the messier parts of the couple's life. Instead, their most controversial behavior occurred when they weren't being filmed.
Their romance began — unbeknownst to Jessa — when Ben fell in love with Jessa on TV. "I used to watch Jessa and her family on TV when I would go to my aunt's house to get my hair cut," Ben wrote in the book "Growing Up Duggar," via In Touch Weekly. "At first, I was struck by her magnificent beauty." In a move that some might call romantic and others might consider stalking, he started showing up at the Duggars' church, which was over a three-hour drive from his home in Hot Springs, Arkansas, per The Seewald Family website. Ben was 17 at the time, so he decided to grow some facial hair to make himself look a bit older before introducing himself to 20-year-old Jessa. His age wasn't the obstacle he feared it would be, and the smitten teen was soon courting the girl of his dreams.
Jessa and Ben began keeping their fans updated on their relationship via social media, which proved to be a blessing and a curse for two young people eager to share their opinions with the world. Read on to learn how their behavior online has created controversy over the years.
Ben Seewald went on an anti-Catholic rant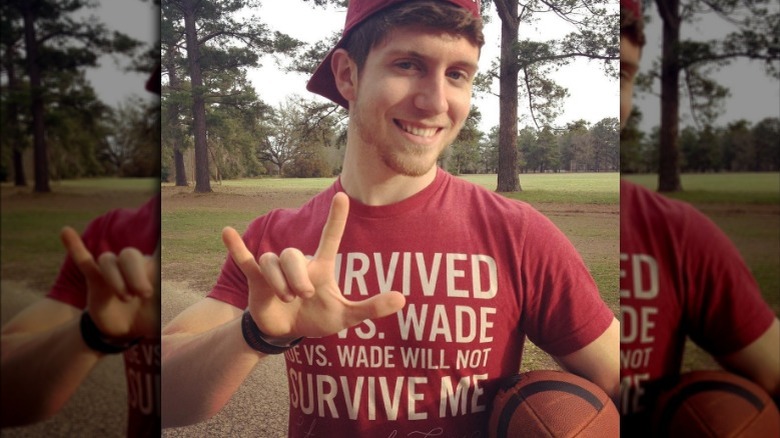 After Ben Seewald had family patriarch Jim Bob Duggar's blessing to court Jessa Duggar in 2013, per People, curious fans and critics of the Duggar clan flocked to his social media accounts to learn more about him. In July 2014, they found out that the future Baptist preacher is not fond of the Catholic faith at all. However, Ben made an effort to soften the blow when he used Facebook to condemn Catholics for holding beliefs that differ from his own. He wrote that he is acquainted with "a lot of Catholics who are great people" (via Radar Online). This praise prefaced a list of his quibbles with their brand of Christianity, including the idea that "man can merit God's favor through his own works or the works of other fallen men." Ben also complained about what he described as "the deification of Mary as a sinless being."
Ben wanted his followers to know that his criticism was coming from a place of love — he just believes that Catholics are so wrong that they're putting their very lives at risk. "Where they depart from Scripture, I will in no way support, but will call them out because I love them and desire that they be turned from their deadly errors," he wrote. 
One Facebook user complained about Ben's "condescending" tone, arguing that he "got literally everything about Catholicism wrong." The post received so much negative feedback that he deleted it, per Radar Online.
Jessa Duggar compared abortion to the Holocaust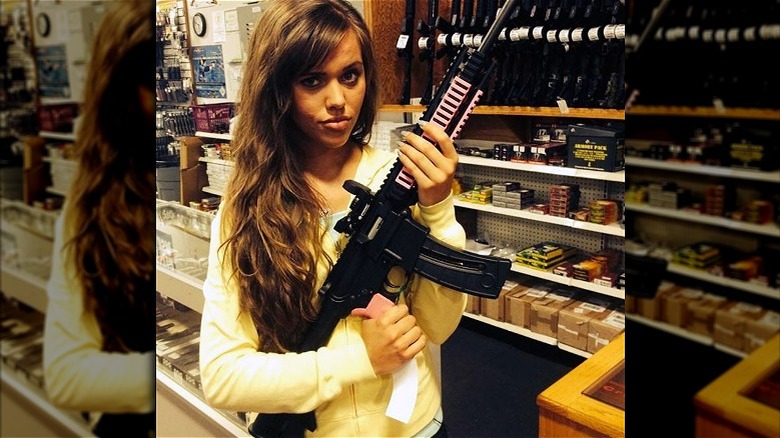 Three months after Jessa Duggar caused a social media firestorm by grabbing a gun for a photo op, she visited the Holocaust Museum in Washington, D.C. What she took away from the experience dismayed many of her Instagram followers. In September 2014, she posted a photo of Jewish prisoners inside a concentration camp. In her caption, she equated abortions with their suffering. "May we never sit idly by and allow such an atrocity to happen again. Not this generation," she wrote. "We must be a voice for those who cannot speak up for themselves. Because EVERY LIFE IS PRECIOUS. #ProLife."
Some Instagrammers chimed in to let Jessa know that they felt that the comparison was inappropriate and wrong. "My family is German Jewish, the Holocaust should not be used to justify suppressing women's rights," read one response to her post. Another commenter expressed support for Jessa's views on abortion but gently suggested that using the Holocaust to promote it wasn't the best idea. "In the case of the Holocaust we should respect those that had to go through that instead of taking it and making it about something else," they wrote. 
On Facebook, meanwhile, Ben Seewald went a different route by using a drawing of a slave in chains to illustrate his anti-choice stance. "Defend babies from getting executed in the slaughterhouses," his post read.
Ben Seewald blamed racism on evolution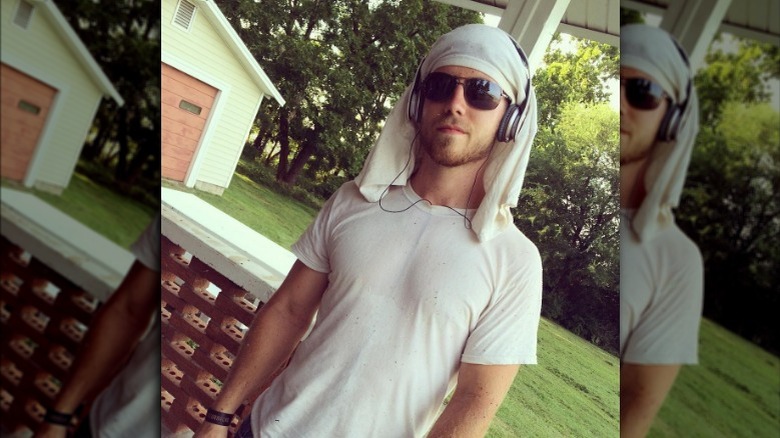 For one of their final dates before they became husband and wife, Jessa Duggar and Ben Seewald went to the Creation Museum in Kentucky. Per Live Science, the tourist attraction aims to convince visitors — or reinforce their belief — that the Earth is just 6,000 years old and that humans coexisted with dinosaurs. It also includes exhibits that attempt to discredit evolution, one of which Jessa shared a photo of on Instagram.
Jessa and Ben have both argued that evolution is to blame for mankind's worst atrocities. In her post about her visit to the Holocaust Museum, Jessa expressed her belief that the genocide of six million Jewish people was rooted in "racism, stemming from the evolutionary idea that man came from something less than human; that some people groups are 'more evolved' and others 'less evolved.'" 
And in a 2015 Facebook video, Ben also attempted to link evolution to racism. "There's no room for racism in Christianity. That all comes from the Devil. That all comes from all this false religion out here, evolution, all that stuff," he said. "Teaching that some people are more evolved." Some fans applauded Ben for trying to tackle a tough topic like racism, but others pointed out flaws in his history lesson. "The theory of evolution wasn't first espoused until 1859. So how come racism was so widespread, even mandated by our laws, between 1620 and 1859?" read one response to his video.
Jessa Duggar and Ben Seewald's shameless gift card grab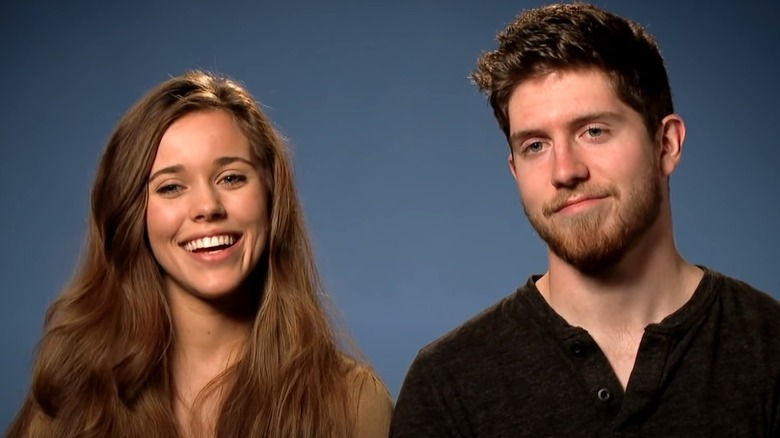 When Jessa Duggar and Ben Seewald tied the knot in November 2014, they didn't just expect their wedding guests to shower them with gifts at their parking lot reception. As reported by The Ashley's Reality Roundup, they also made sure that fans knew how to send them gift cards and cash. A few months after her wedding, Jessa shared a mailing address with The Duggar Family Blog, and she made sure to mention her gift card preferences. "For readers who have asked about sending gift cards to the Seewalds, Jessa told us that her favorite stores are Target and Walmart," the since-deleted blog post read.
Some fans thought that the inclusion of this info was in poor taste. "Please does this mini cult have no class," wrote one person on the blog's Facebook page. "If you all want to send gift cards will give you an address for a women['s] shelter where they really need the help." Other critics wanted to know what happened to the Duggars' "Buy used, save the difference" mantra. "I am shocked to read that Jessa is requesting gift cards to Target and Walmart and gives a mailing address for them. Her daddy has over 5 million and I thought they shop at thrift stores?" read another comment. 
Jessa and Ben's public wedding registry on The Knot also included a large number of gift cards, most of which were for restaurants (via Us Weekly).
Jessa Duggar is a mommy-shaming magnet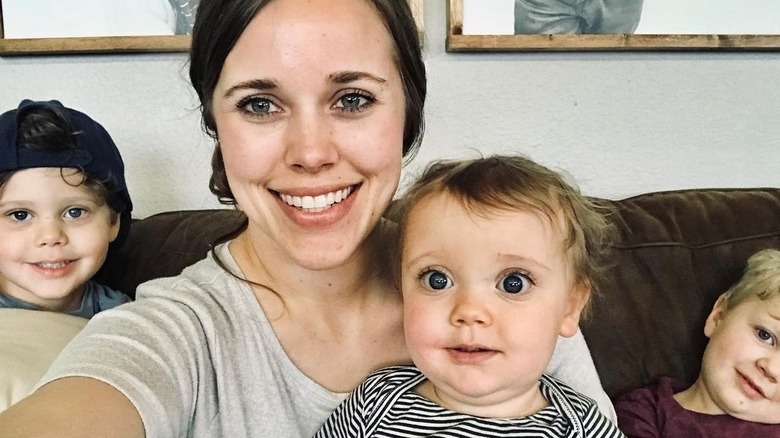 When it comes to parenting her four kids, Jessa Duggar can't seem to do anything right in the eyes of mommy-shamers. After she shared a series of Instagram photos illustrating what motherhood was like for her, she was criticized for not keeping her home clean. Her followers were particularly bothered by a pile of dirty diapers on top of a dresser. "How hard is it to have a garbage can in the room and put the diaper in it?" asked one Instagrammer. Another described the frazzled mom as "nasty." 
In the comments section of another post, Jessa was slammed for leaving the tag attached to a stuffed toy and allowing her son Henry to chew on it, with critics expressing concern that it was a choking hazard. She also shocked her followers by letting 5-year-old Spurgeon chop up celery with a sharp knife in a cooking tutorial video. "I was freaking over that knife," wrote one viewer. And after she filmed her two-year-old daughter Ivy hiding inside the refrigerator while guzzling milk straight from the container, some Instagrammers begged Jessa to take action. "This is adorable but please get a child's latch for the fridge because had she shut herself in without your knowledge this would have ended badly," one commenter remarked. 
"Counting On" has been canceled, but it looks like fans can still count on Jessa to keep them updated on her life, even though she sometimes courts controversy by doing so.
Source: Read Full Article