See America's Got Talent's Heartwarming Golden Buzzer Moments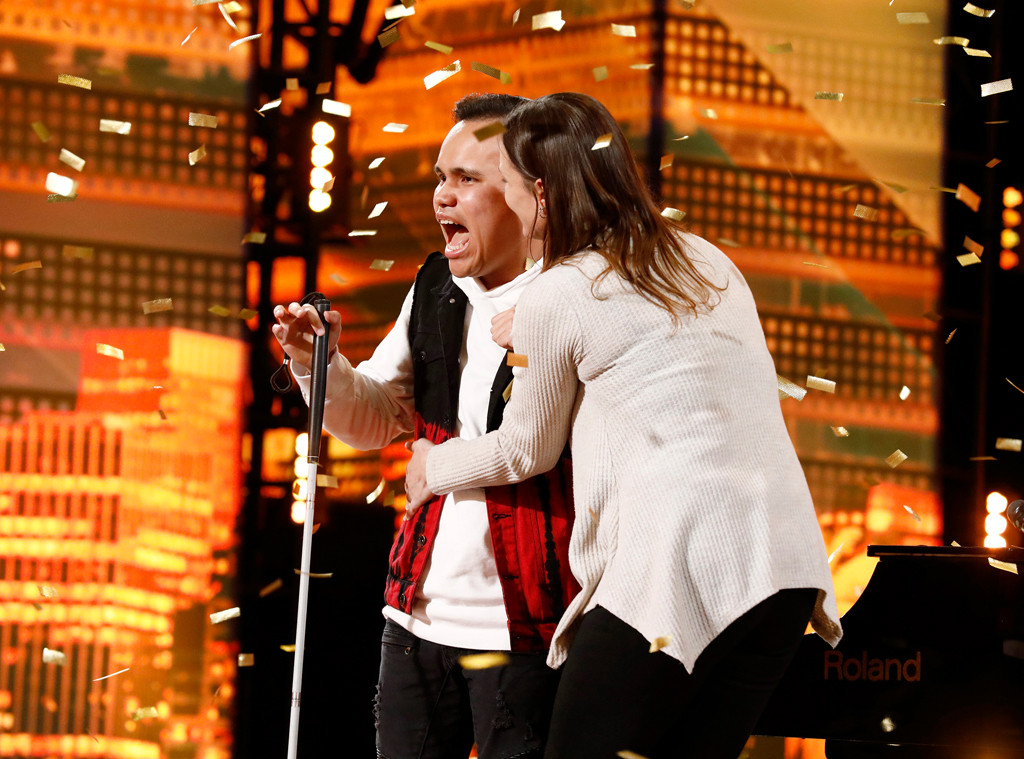 NBC
There's nothing more magical than a golden buzzer moment on America's Got Talent.
On Tuesday night, a new season of NBC's hit reality competition show kicked off with a fresh batch of contestants.
From magicians to dancers, viewers witnessed a wide variety of acts. But there was one singer who completely wowed the entire room with his talents and story. Oh yes, we're talking about Kodi Lee.
The 22-year-old singer, who is blind and autistic, performed a song on the piano and impressed the judges. In fact, Gabrielle Union awarded him the golden buzzer that guaranteed a spot for him in the live shows.
"I'm a new judge this season and I'm also a new mom this year and it's the toughest job I've ever had and the most rewarding job I've ever had. You just want to give your kids the moon and the stars and the rainbows and tonight I'm going to give you something special," she shared. "You just changed the world."
Even host Terry Crews couldn't hide his enthusiasm at the singer who is headed to Hollywood for the remainder of the season.
"This child of God is a prodigy. Autism and blindness can't erase the smile from the face of @KodiLeeRocks," he shared on Twitter after the show. "Kodi has given HOPE, POWER, and HAPPINESS to those who feel marginalized because of who they are. Erase the DIS, highlight the ABILITY!"
The moment got us thinking of the few special contestants who have been able to receive a golden buzzer. Perhaps it was their voice. Maybe it was their ability to handle life's greatest obstacles. Whatever the case may be, the judges fell in love and provided viewers with more than a few heartfelt moments.
Take a look at just some of our favorites in the gallery below.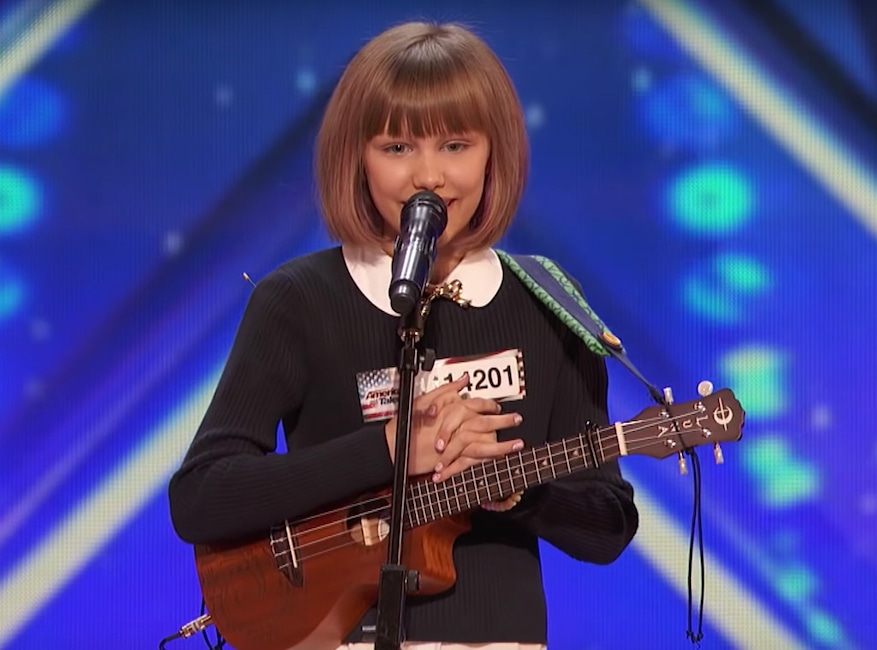 NBC
Grace Vanderwaal
WATCH: Nobody knew what to expect when the 12-year-old ukulele player first took to the stage. But after performing an original song and showing off her special personality, the world fell in love. Simon Cowell predicted she would be the next Taylor Swift. And before Heidi Klum and Mel B could share anything, Howie Mandel pressed the golden buzzer. "This is a show about surprises and you used the word miracle and I think you are a living, beautiful, walking miracle," he shared. "People not knowing your name is so right and so wrong because I think the world is going to know your name."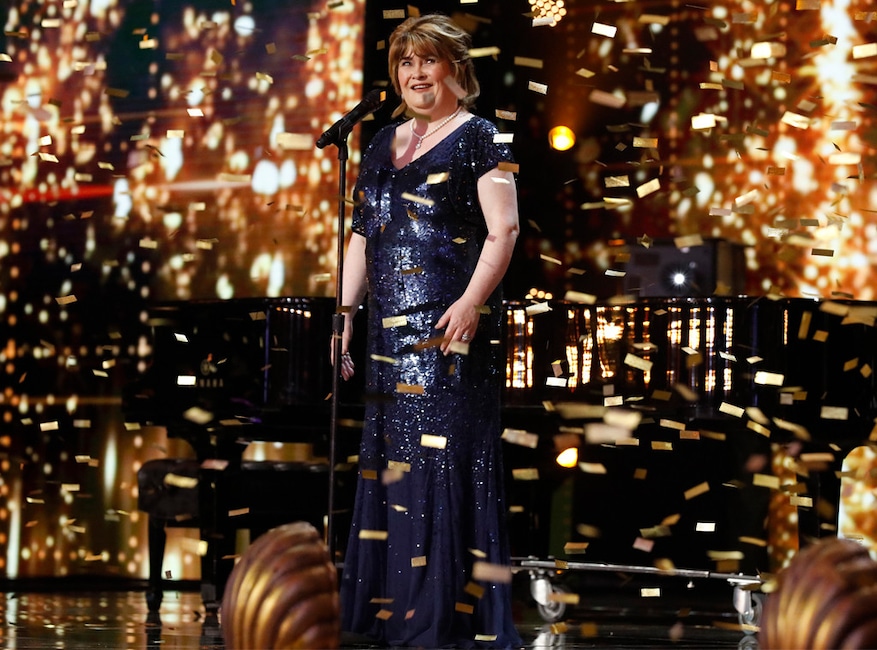 Trae Patton/NBC
Susan Boyle
WATCH: When appearing on America's Got Talent: The Champions, the singer returned with an unforgettable performance of "Wild Horses" by The Rolling Stones. "That moment of watching you sing and watching you show up is the epitome of [America's Got Talent]," Howie Mandel shared before Mel B pressed the golden buzzer. "You are what this show is."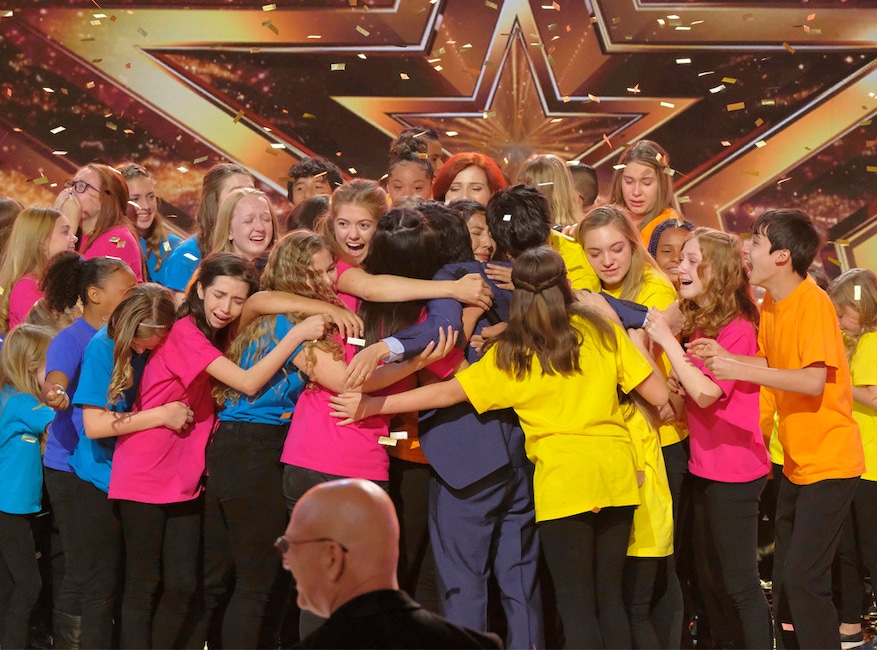 Trae Patton/NBC
Voices of Hope Children's Choir
WATCH: Guest judge Ken Jeong was so impressed by the young choir's rendition of "How Far I'll Go" from the Moana soundtrack that he pressed the golden buzzer. "You know what? This made me really emotional. It really did," Mel B shared as the kids began to cry. "I can tell that each and every one of you really, really wants it. Good, good, good job." The goal of the non-profit choir is to uplift the spirits of all who listen, to share a message of hope and peace and to learn positive self esteem and teamwork along the way.
Article continues below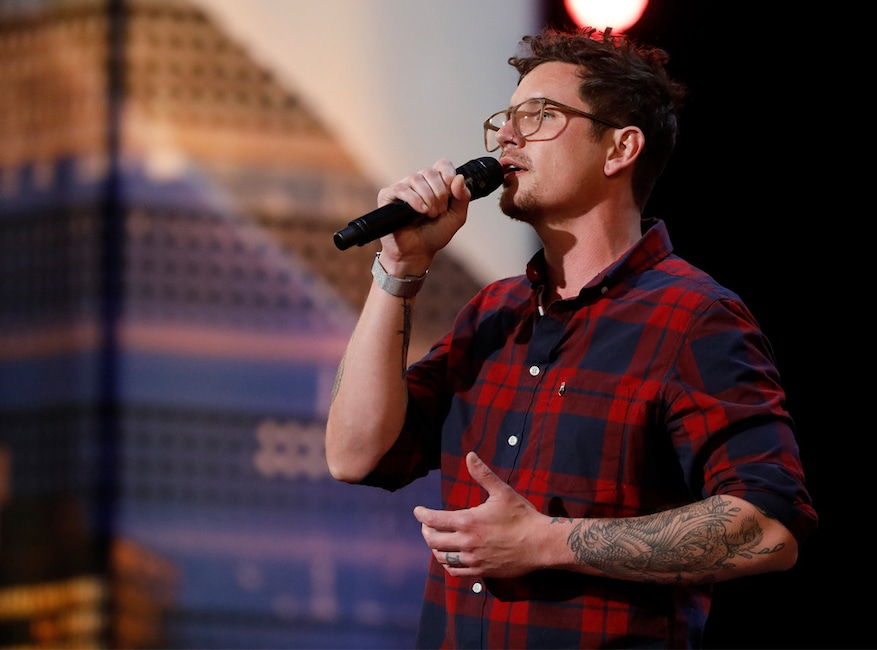 Trae Patton/NBC
Michael Ketterer
WATCH: From the very beginning, there was a lot to love about the pediatric mental health nurse. The father of six children from foster care wanted to serve as an inspiration to the youth of America. "I'm here to show them that if their dad can live out his dreams, then nothing's impossible for them," he shared. His performance would ultimately move Simon Cowell to tears and push him to press the golden buzzer. "Sometimes actions speak louder than words," the judge shared. "There's something about your voice that is special and everything was perfect. You deserve it. I really mean that."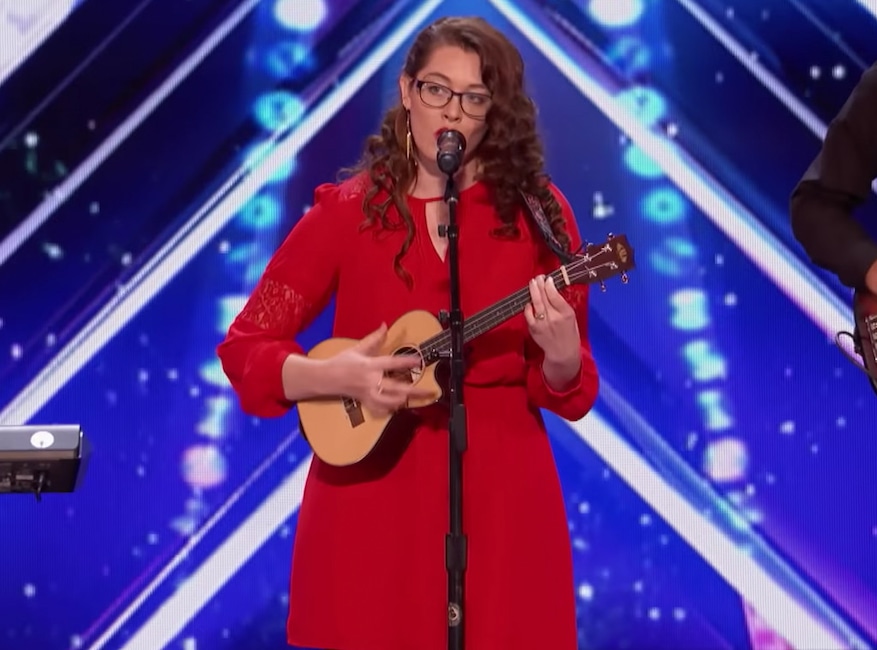 NBC
Mandy Harvey
WATCH: At 29 years old, the deaf singer blew the socks off of the judges with her original song called "Try." "That was one of the most amazing things I've ever seen and heard," Simon Cowell shared after pressing the golden buzzer. "Honestly, I never think I'm going to be surprised or amazed by people and then you turn up. Just the fact that you are you, and it was your voice, your tone, the song was beautiful. Congratulations, you are straight through to the live shows."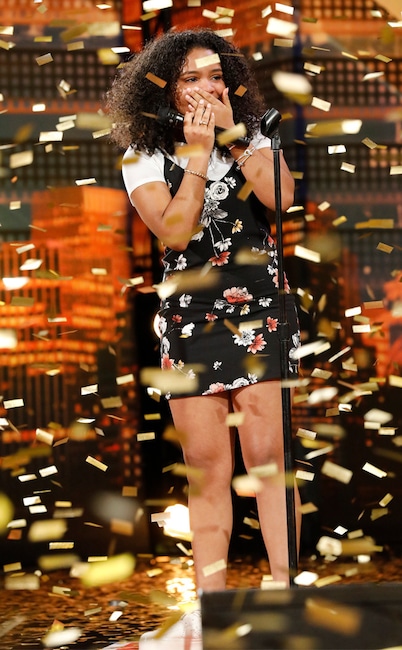 Trae Patton/NBC
Amanda Mena
WATCH: When she was bullied at school, the 15-year-old credited music for helping her get through the tough times. What came next was a very special performance of Aretha Franklin's "(You Make Me Feel Like) a Natural Woman." "Oh my gosh, where do I start? That was just incredible. I got all goose pimples all over. I love you. I love your voice. And this is what I'm going to say to all those bullies," Mel B shared before pressing the golden buzzer.
Article continues below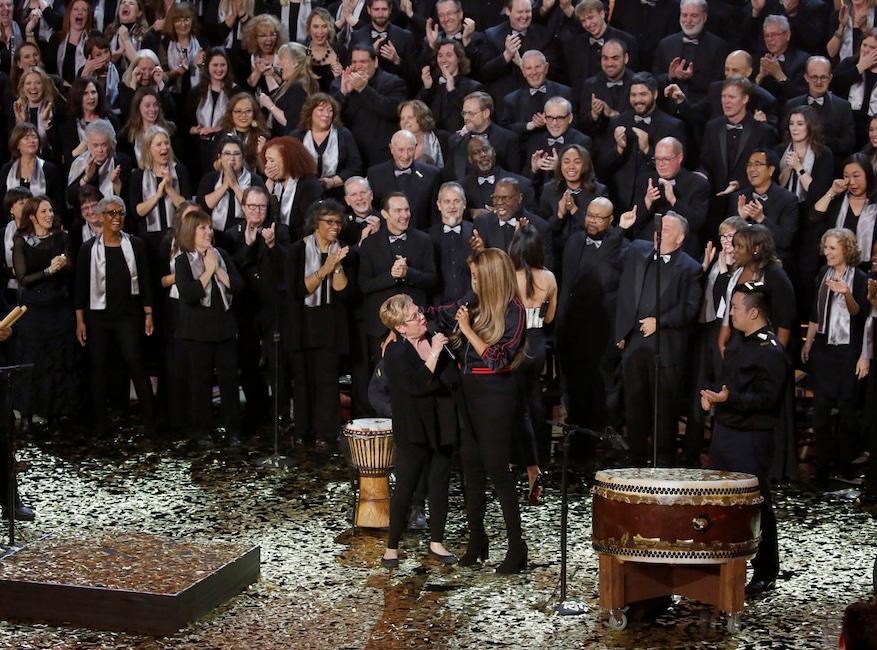 Vivian Zink/NBC
Angel City Chorale
WATCH: When the diverse choir composed of 145 people stunned the audience with a performance of "Baba Yetu," guest judge Olivia Munn couldn't help but press the golden buzzer. "I've heard a lot of choirs over the years but this is original," Simon Cowell gushed.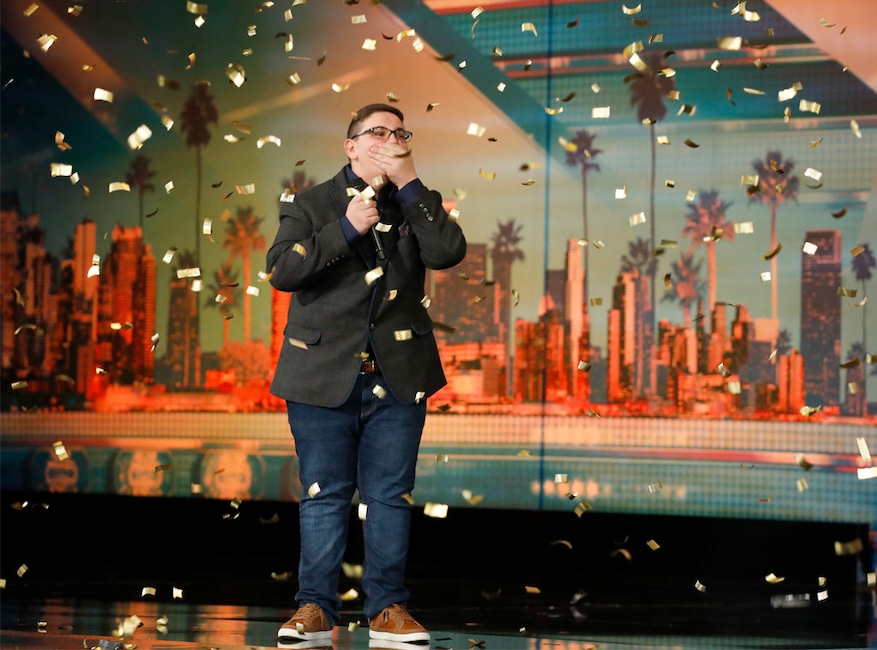 Trae Patton/NBC/NBCU Photo Bank via Getty Images
Christian Guardino
WATCH: Back in June 2017, the 16-year-old opened up about his condition known as Leber congenital amaurosis. Doctors told him and his mother he would need to walk with a cane and his eyesight would never improve. That is until he was 12 and cured thanks to gene therapy. While on stage, Christian took to the stage and sang The Jackson 5's "Who's Lovin' You." "There's something about you, and it's just the best possible feeling when we meet someone like you," Simon Cowell shared after Howie Mandel pressed the golden buzzer button.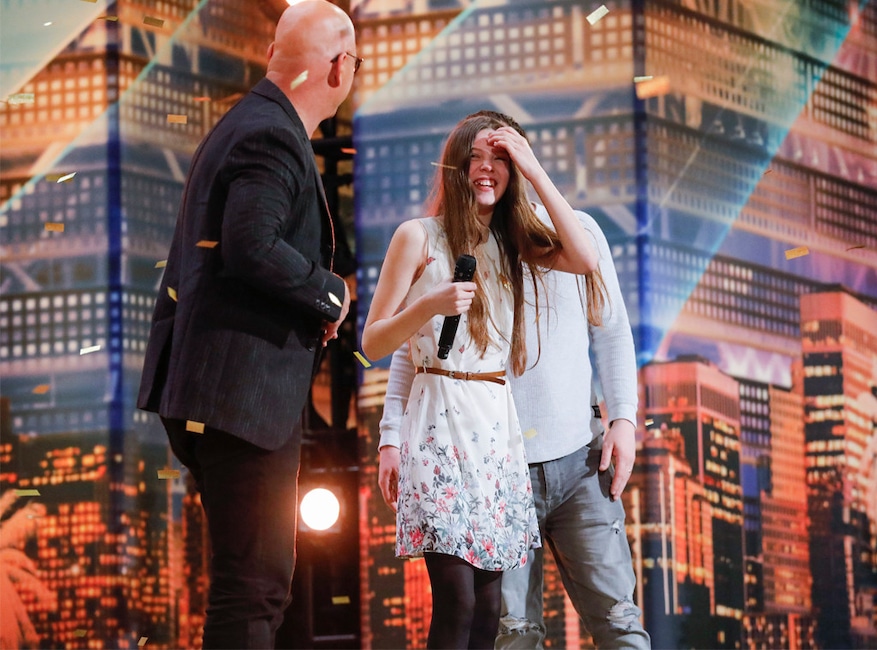 Trae Patton/NBC
Courtney Hadwin
WATCH: When first stepping onto the stage, the 13-year-old singer couldn't hide her nerves. But as soon as the music started playing, Courtney transformed into a total rock star. "You are not from this era. You're from a whole different era," Howie Mandel shared. "I can't sign you to a record deal. The only thing I can do for you young lady is give you the golden buzzer."
Article continues below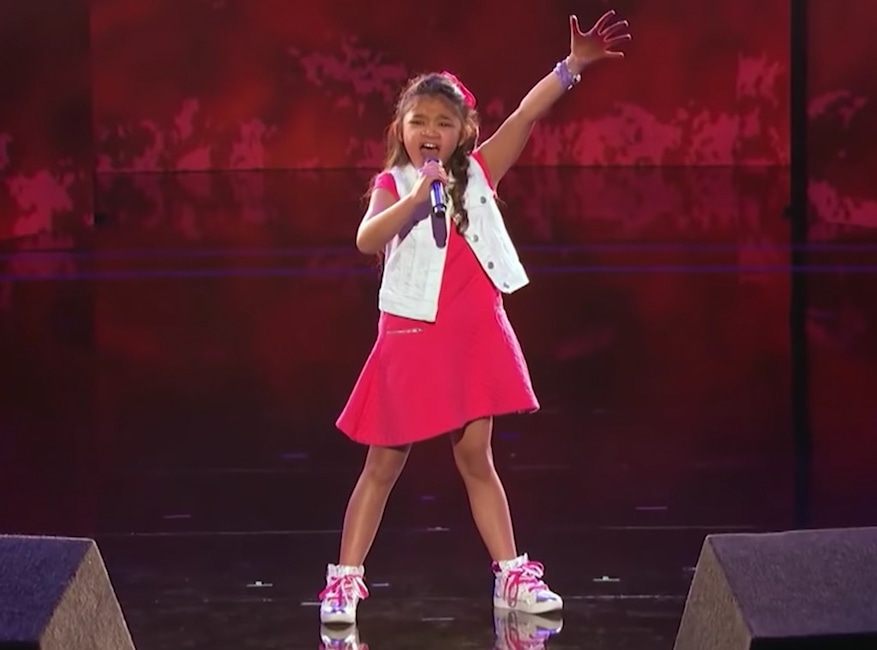 NBC
Angelica Hale
WATCH: At just 10 years old, the singer belted out a cover of "Girl On Fire" by Alicia Keys. "I'm so blown away because you walk out and you have these sneakers on and you look like this adorable little child and then you open your mouth and it's like, 'How do those pipes fit into that tiny body?'" guest judge Chris Hardwick shared before pressing the golden buzzer. "Unbelievable. I just feel like you are the chosen one!"
America's Got Talent airs Tuesday nights at 8 p.m. only on NBC.
(E! and NBC are part of the NBCUniversal family)
Don't miss E! News every weeknight at 7, only on E!
Source: Read Full Article