Why 'Jeopardy!' Champ Matt Amodio Shouldn't Stop Using 'What Is' for His Answers – Plus, the Ken Jennings Strategies He Leans On
Jeopardy!'s current champion Matt Amodio as of right now ranks eighth according to the game show "for highest winnings in regular-season play." The Ph.D. student from Connecticut shows no signs of slowing down.
Find out why Amodio prefers using "What is…" in all of his answers, even for people's names, a habit that's frustrated many fans, and the winning lessons he's learned from the greatest Jeopardy! contestant of all time, Ken Jennings.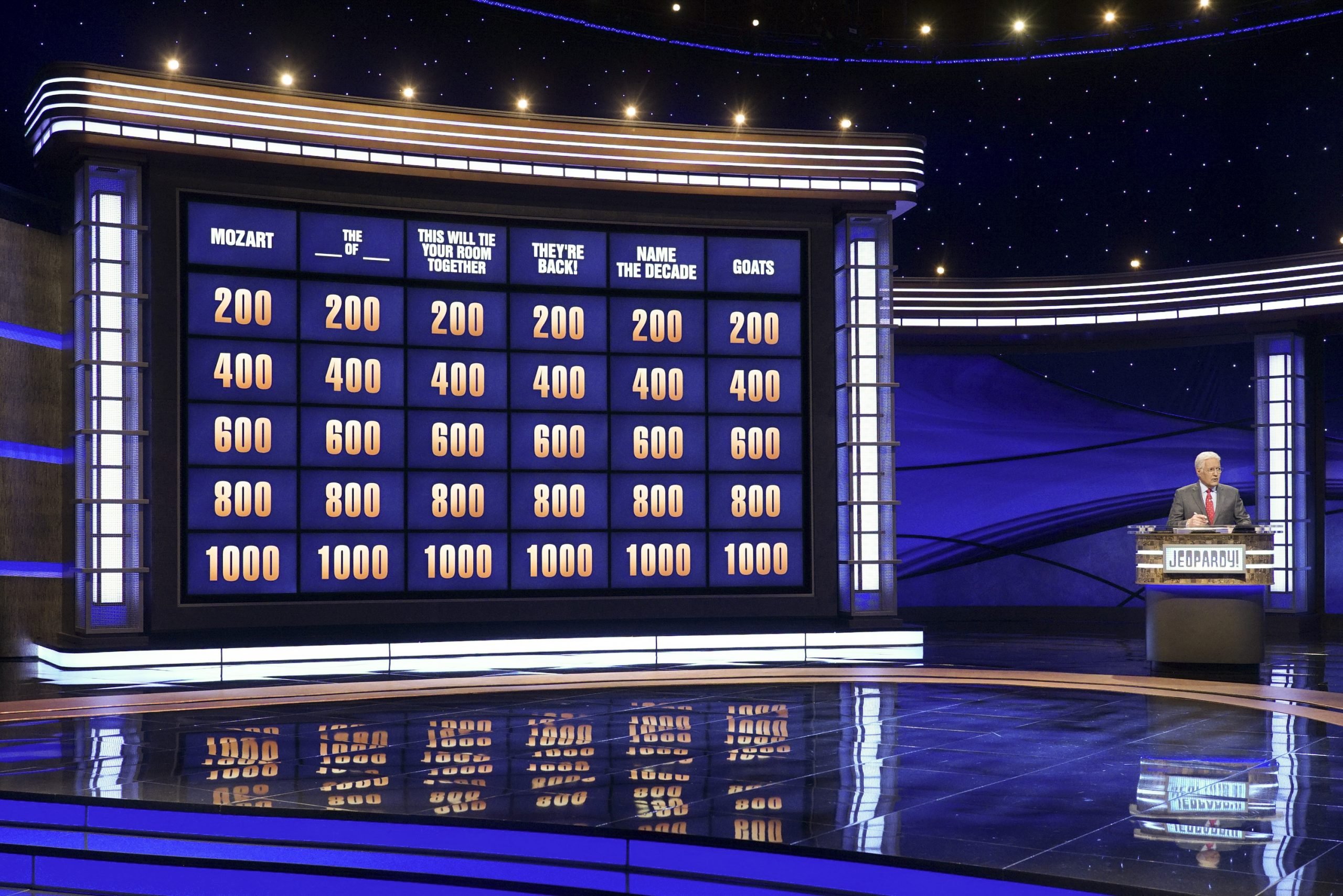 Amodio never thought he had a chance on 'Jeopardy!'
The player has been unstoppable, with a nine-day total of $310,400. Amodio is, of course, guaranteed a spot in a future Tournament of Champions, but all of this success on the classic answer-and-question show, he told EW, has surprised even him.
https://www.instagram.com/p/CSGKxqfr8Dv/
"I was only reluctantly trying out because I didn't think I would make it, and even if I did make it I wouldn't be very good," Amodio said. "I only tried out at the behest of my dad, who insisted, as any parent would, 'My son is awesome. He would do so well.' And so I said 'Fine, I'll do it for you.'"
A lifelong Jeopardy! fan, the 30-year-old Yale student added that the experience has been "a wonderful, wonderful feeling."
Here's what's up with Amodio's 'What Is' responses
The contestant has irked some Jeopardy! fans with his use of "What Is?" phrasing when answering questions that most players would answer with "Who Is?" However, the quiz show made it clear they've got Amodio's back with a social media post explaining that the player's method of answering is on the up and up.
"Streaking champ Matt Amodio has received a lot of attention lately for his unorthodox use of "What's…?" as a template for all responses — be they animal, vegetable or mineral," the show wrote on its website. "Viewers and grammar police alike have a lot of questions about what's acceptable. We've got some answers."
It turns out, the only thing the game show is concerned with regarding Amodio's manner of answering his questions is that it be in the form of a question, whether he uses what or where or which is of no consequence.
"The rules state, '…all contestant responses to an answer must be phrased in the form of a question.' It's that simple," the website added. "Jeopardy! doesn't require that the response is grammatically correct…So, Matt Amodio's no-frills approach is unique but well with[in] guidelines."
For his part, Amodio told EW, he just hopes no one feels he is disrespecting the show he's loved from a young age.
What he's learned from Jennings
Amodio watched Ken Jennings' games and interviews to prepare for his appearance on the game show. A lot of Jennings.
"I think that my strategy going in was watch Ken [Jennings], and try to do whatever Ken does," he said. "He's done TED talks, he does podcasts, and he drops a little bit of knowledge here and there, like, 'When I was trying to get in on the buzzer I would just listen to the cadence of the voice and try and view it like a musical meter and get the rhythm and stuff.' So I would just take any notes I could from him."
Whatever the Ohio native has been doing, it's clearly working. Amodio's winning streak and incredible depth of knowledge have viewers tuning in and cheering him on night after night.
Source: Read Full Article