Will Jenelle Evans Ever Escape the Drama That Comes from Being a 'Teen Mom'?
Jenelle Evans is one reality star who just can't seem to escape her troubles.
If you watch enough reality shows, you probably wish they all had an escape hatch on-site to allow participants to return to the real world. Shows like The Bachelor/Bachelorette have walls available to jump over, yet all too rarely used as an escape mechanism.
Even then, it's frowned upon for an established reality show star to leave a show in favor of a normal life. With Jenelle Evans, perhaps the best thing that ever happened to her was being fired from MTV's Teen Mom last year.
Having it happen may help her straighten out a complicated life filled with questionable relationships.
Should Evans be blamed for what David Eason did?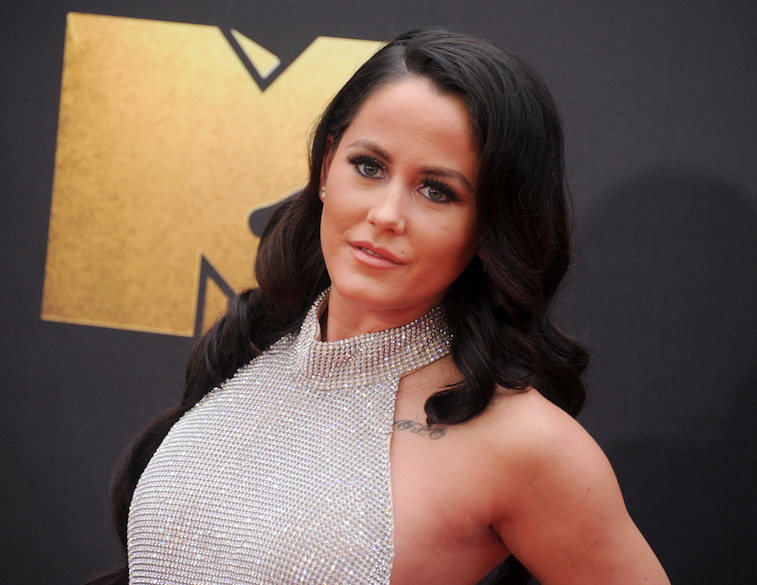 Those of you who've watched Jenelle Evans on Teen Mom 2 the last eight years know how much of a mess her life has been. Many might call it exploitative of MTV to showcase Evans having one life meltdown after another, not including questionable marriages/boyfriends. When more kids were added to the equation, her behavior became all the more concerning.
Regardless, sometimes you find yourself stuck with an unreliable spouse after trying hard to make it work. Evans hooking up with David Eason has been her worst nightmare over the last several years.
Eason has already caused major controversy and straddled the line of acceptability on a reality show. MTV was eventually at wit's end when they captured him being abusive toward Jenelle's son.
When Eason killed the family dog and made derogatory comments about the LGBTQ community on social media, MTV had enough. Since Jenelle Evans had a metaphorical tether around her husband, she lost custody of her kids as a result.
Evans reportedly wanted out of 'Teen Mom' anyway
Reportedly, Evans wasn't happy with MTV showing footage of Eason being abusive after they dropped him from the show. Evans has said she wanted to quit the show because of this, which might have been the equivalent of escaping from the Titanic. One can only imagine how much verbal abuse she's received from the public who know all about her antics from Teen Mom.
She may also get the brunt of blame for things Eason has mostly done. Or maybe a lot of fans just blame her for staying in such a chaotic marriage.
Now that she's apparently done being part of a reality show, what's the aftermath going to be like? Do reality show stars have to go through a withdrawal stage after having their lives shared to millions of viewers over a period of years?
Perhaps Evans should have her kids back, under certain conditions
The latest reports on Evans/Eason losing custody of their kids is they might be able to gain them back in June. It may happen only if they can prove they're worthy parents. We have a feeling some of those conditions might involve Jenelle taking the initiative to remove herself from Eason's world.
Whether she will or not is another thing. Far too many marriages like hers are like a black hole where they've expelled so much effort into making it work, they can't find a way out. Then again, there's things Eason could do as well to make the situation better.
One thing we've seen is Evans has seemingly become a more mature adult compared to her earlier years. Early seasons of Teen Mom showed her partying her life away while her mother, Barbara, took care of her first child.
Having more children since then has obviously changed her. Let's hope escaping from the reality show universe will not only help herself, but also her kids. This might require a few more years to return to normal life as the American public slowly forgets her.
Source: Read Full Article